How to Make Quilling Paper Hearts : 4 Different Ways!
This post contains affiliate links. If you click on the links below and make a purchase, I may receive a small compensation to help me finance this site and keep coming up with awesome tutorials and tips! There's no cost to you and I only ever include links to companies and products that I trust and work with on a regular basis. 
For the most traditional heart, all that's needed are two strips of quilling paper, each the same length.  I used 6″ strips for this demo to quill hearts that would be about 3/4″ when finished.  The smaller heart in the photo below was made with 2 4″ strips of paper. Of course, bigger is ok, too!
Roll each strip into a coil, then pinch into a teardrop. If you need a reminder on how to create basic quilling shapes, take a look at my coil video.
Add a little glue between the two teardrops, push them together and let dry. If you're like me and you're a quiller who uses straight pins, it can be helpful to use a few at this point to keep the 2 halves of the heart as close together as possible while they are drying.  Other wise, hold them in place until dry.
Once the basic heart is formed, you can jazz it up a bit by adding an outline of a contrasting color. Below, I show how I added another layer to a traditional red heart with an ivory strip.
I start in the top center of the heart and add a very small dot of glue (remember with quilling, less is always more!).  Next, I place a torn end of the new color into the glue and let it set. Once dry, I wind the strip around the outside of the heart, using a teensy amount of glue around the entire edge as I go.
Once I get to the center, I use my needle tool to push the ivory strip into the center of the peak of the heart, so it can follow the shape exactly. In order to really make the outline pop, wrap the heart at least 2 times.
For the third type of paper heart, I thought that instead of a written tutorial with photos, it would be easier to follow a video.

Lastly, I'm going to include a throwback tutorial that I wrote a while back for the Examiner.com.  I still use this approach to quilling all the time and I have a few examples for sale in my Etsy shop right now!
Update: Don't forget to stop by my latest Valentine's Day post to learn how to create some super-sweet and simple 3-D hearts, too!
Do you have another way to quill paper hearts? I'd love to hear your technique! Leave a comment below and tell me all about how you make yours!
in Quilling, Tutorials# how to quilling hearts, how to quilling tutorial, quilling paper heart tutorial, quilling paper heart video, quilling paper hearts, Valentine's Day paper craft tutorial
Sours: https://www.thepaperycraftery.com/tutorials/how-to-make-quilling-paper-hearts-4-different-ways-2/
Paper Quilling: Heart-Shaped Crafts and Designs for Valentine's Day
Lady Rain works as a daytime stock trader and writes about crafts and travels. She spends her weekends doing papercraft models and painting.
A Basic Quilled Heart
Let's begin with a quilled heart. If you are new to quilling, check out this tutorial for some basic instructions.
Instructions:
Roll a strip of quilling paper into a closed coil, and glue the end of the strip to the coil.
Pinch one side of the coil to make a teardrop shape.
Make a similar teardrop shape with another strip of quilling paper.
Glue the sides of the two teardrop coils together to make a quilled heart.
Heart-Shaped Pendant
This heart-shaped pendant uses an open coil technique.
Instructions:
Fold a strip of red quilling paper in half.
Roll both ends of the quilling paper until the coils meet in the centre.
Glue the coiled ends together so that it looks like the shape of a heart.
Make a small closed coil and glue it to the top of the heart pendant.
Paint the pendant with varnish to make it waterproof and to strengthen it.
Leave the pendant to dry.
String a necklace through the small coil.
Embellishments for Handmade Cards and Quilling Projects
Instructions:
Take a strip of red quilling paper.
Fold the paper in half.
Bring the two ends of the paper together to form an outline of a heart.
Glue the ends of the paper together.
Glue the heart on a piece of paper or handmade card.
Make some red closed coils.
Arrange the coils along the inside border of one side of the heart.
Glue the coils to the side of the heart to hold them in place.
Make a quilled heart with two teardrop coils and arrange it on the other side of the big heart.
More Love Hearts to Make for Your Valentine
Comments
wena on October 26, 2016:
This an awesome site I learned to quill with a comb easily as a novice I need all the help that I can get and your site answers every question that I need Thank you for all your help and ideas Your work is beautiful
Brandon on October 14, 2016:
I'm 14 and I love paper quilling
yuki yoshii on February 05, 2016:
nice.i really like you ideas of making the swirls to make different .
liya baby on July 31, 2015:
nice
ritika on March 23, 2013:
awsome
lady rain (author) from Australia on February 07, 2013:
Natashalh, thank you for your kind comment and linking my hub ... greatly appreciated!
Natasha from Hawaii on February 07, 2013:
Paper quilling seems so magical to me! I'm including a link to your hub on a Valentine's craft idea blog post - I hope some interested folks stop by!
lady rain (author) from Australia on January 22, 2013:
Frangipanni, glad to know another hubber who shares the same interest as me! Cheers!
Frangipanni on January 22, 2013:
These are my kind of projects - Thanks for sharing!
lady rain (author) from Australia on January 21, 2013:
RTalloni, yes you're right, paper quilling crafts can be made for all occasions. Thank you for leaving a nice comment!
lady rain (author) from Australia on January 21, 2013:
Glimmer Twin Fan, thanks! I'm so pleased to know that! Thank you for pinning and sharing.
RTalloni on January 21, 2013:
Such delightful projects! They would easily adapt for other holidays and occasions. Thanks for posting your work with helpful links!
Claudia Mitchell on January 21, 2013:
Just gorgeous. Your hubs always brighten my day. Pinned and shared.
lady rain (author) from Australia on January 19, 2013:
randomcreative, thank you for your kind comment. Much appreciated!
Rose Clearfield from Milwaukee, Wisconsin on January 18, 2013:
Your quilled paper hearts are so beautiful! Thanks for the great resource.
Sours: https://holidappy.com
Quilled Heart Frame
This beautiful and easy to make quilled heart photo frame for Valentines Day is a great DIY gift idea! Scroll down for the handy printable for the stand up frame below!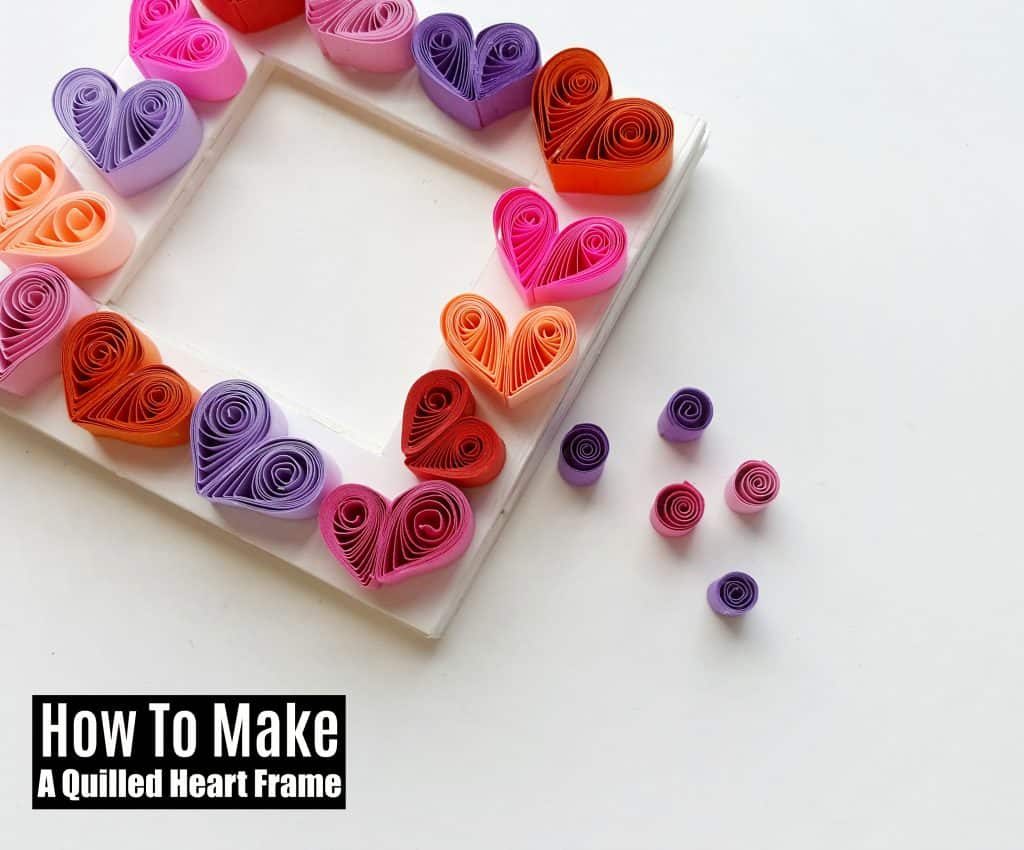 Isn't it pretty!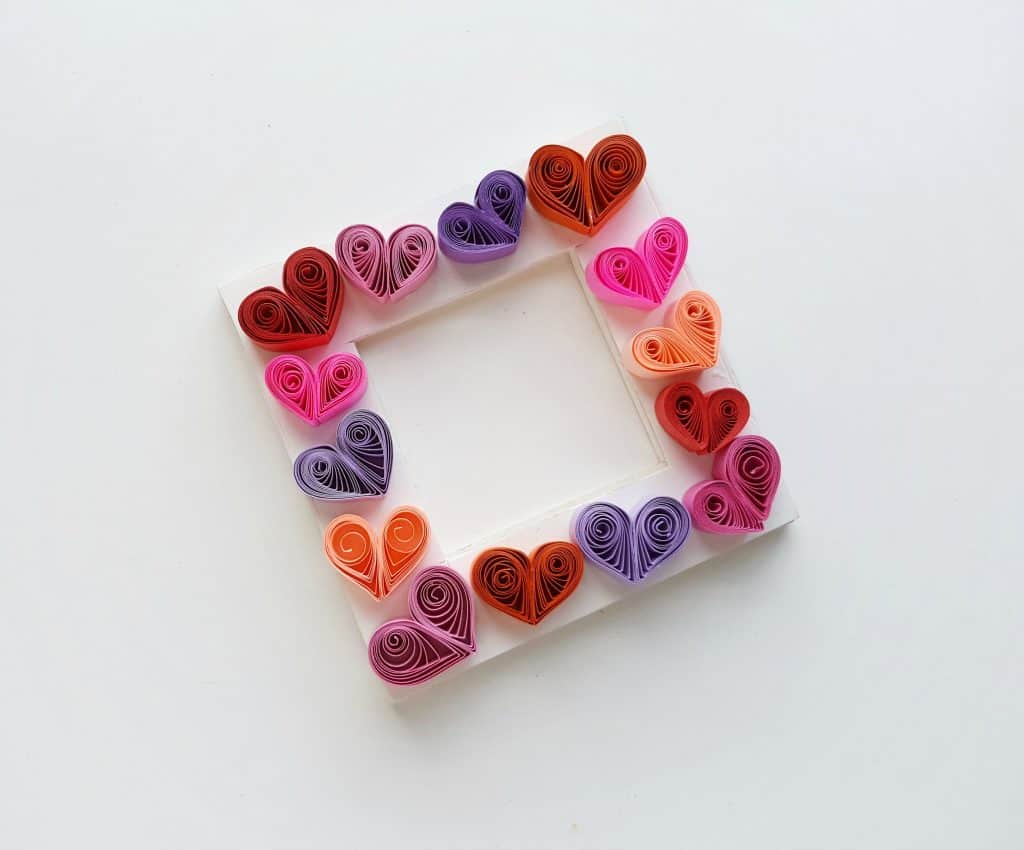 Valentine's Day is right around the corner! Looking for a fun Valentine's Day craft to make with the kids? This quilled heart frame is perfect to gift loved ones!
More Crafts You'll Love:
Pipe Cleaner Valentine's Day Wreath
Butterfly Valentine's Day Craft
Printable Owl Valentine's Day Wall Art
DIY Valentine's Day Candy Dish
Quilled Heart Frame
List of Supplies for the frame:
Craft foam board
Pencil
Ruler
X-acto knife
Craft glue
List of Supplies for decorating the frame:
Quilling paper strips
Slotted quilling tool
Craft glue
Instructions:
Step -1:
Print and cut out the template patterns. Grab the craft foam board and trace the patterns on it. Use the ruler to make sure that the measurements are accurate.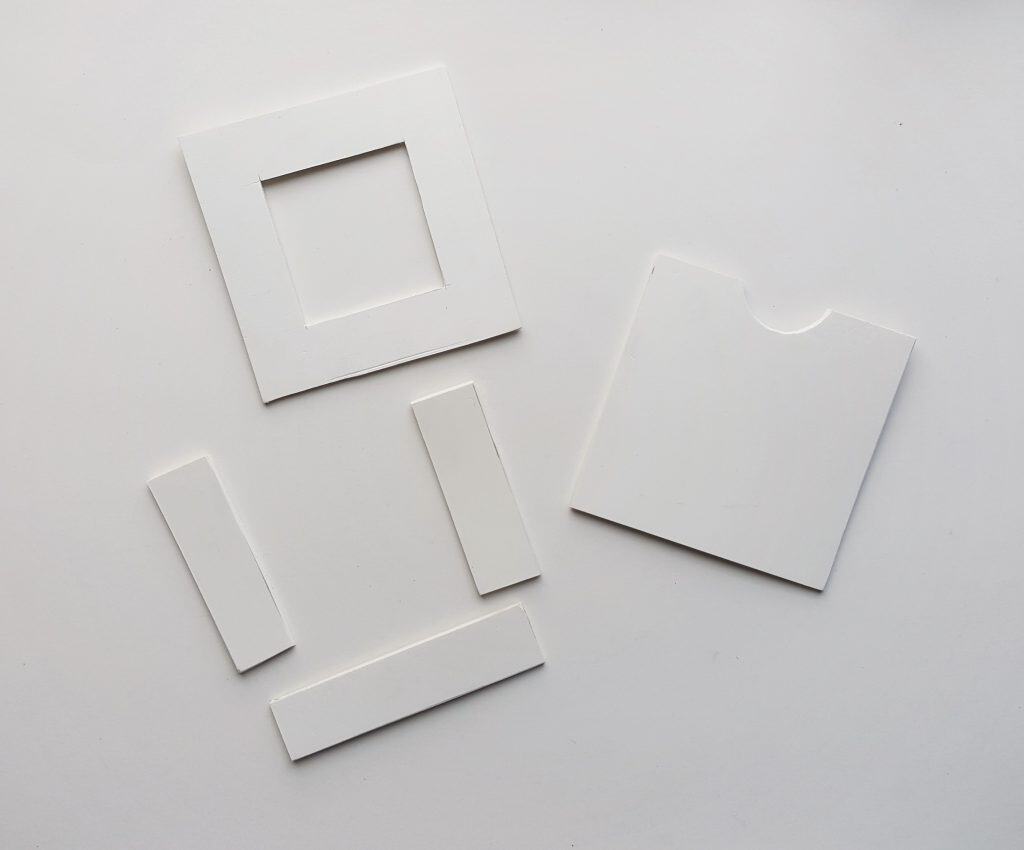 Use pencil to trace the patterns and x-acto knife to cut out the traced patterns. The frame has 3 parts – back, middle and front.
Quilled Heart Frame
Step -2:
Take the back side of the frame and place it on a flat surface. Stick the middle parts (bottom, left and right) of the frame on the back part.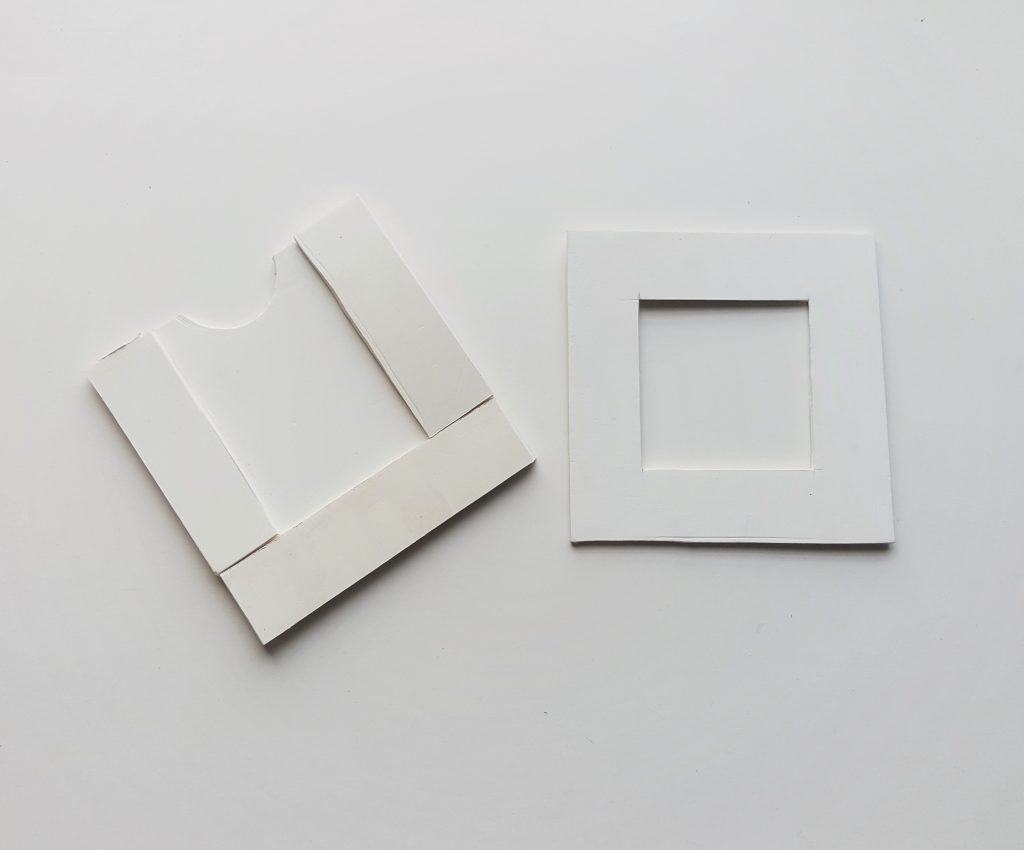 The longest part among the middle parts will go along the bottom side of the frame's back side. Attach the 2 other parts on 2 sides (left and right) of the frame's back side.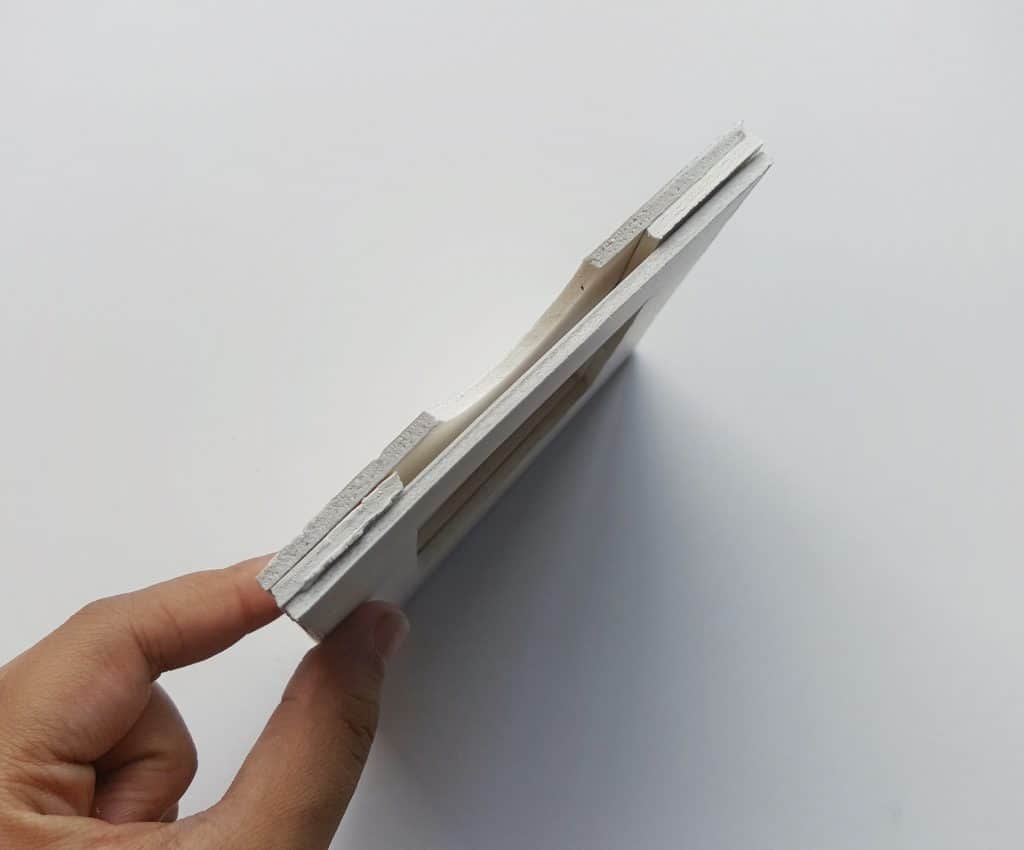 Step – 3:
Now carefully attach the front part, making sure to match all 4 sides with the bottom and middle parts.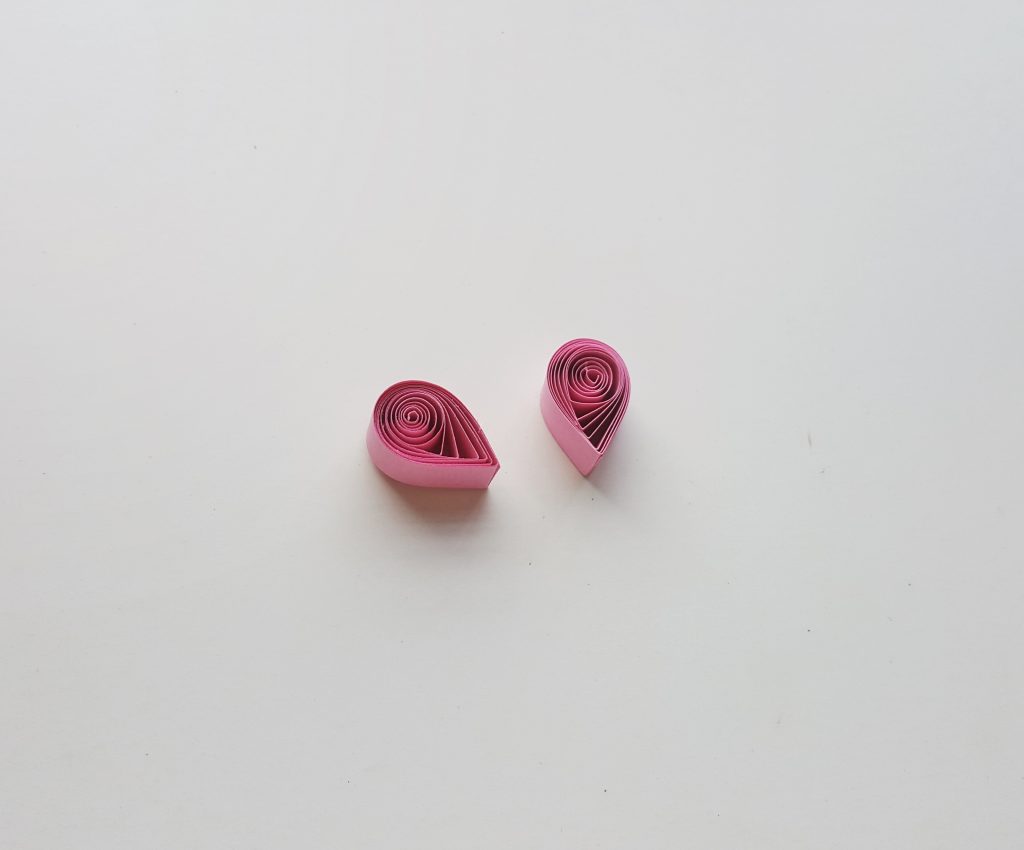 Step – 4:
Grab a bunch of quilling strips; you will need a lot of them! Use the slotted quilling tool to create loose coils with the strip. Press the loose coil on any one side to form a teardrop shape.
Quilled Heart Frame
Apply glue to secure the open end. Similarly, create another teardrop shape by using another strip of the same size and color.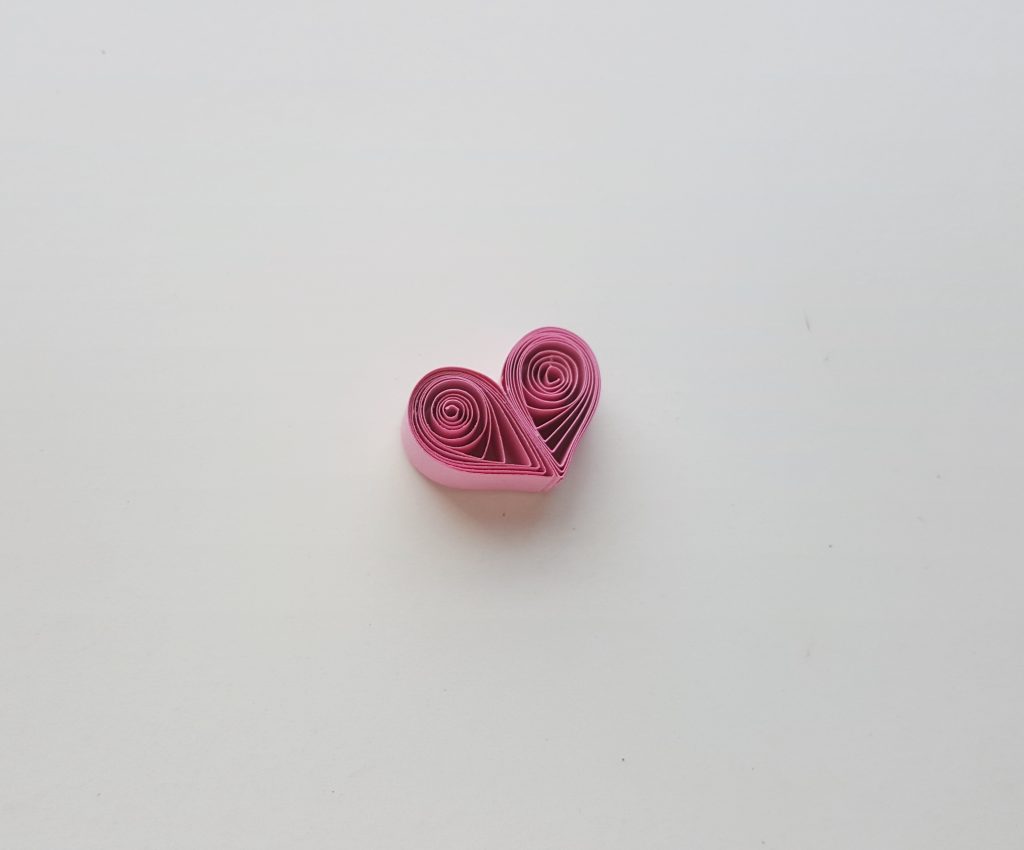 Step – 5:
Take the 2 teardrop shape created in the previous step. Glue the shapes side by side to form a basic heart shape.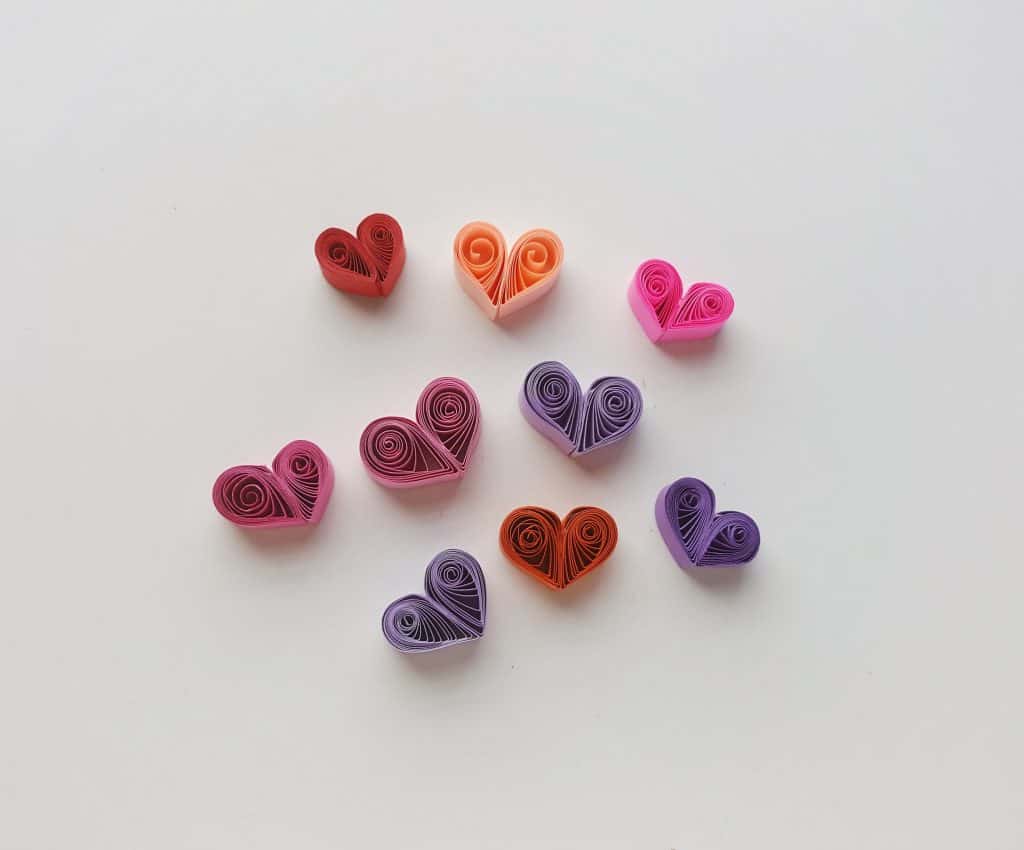 Step – 6:
Similarly create more quilled heart shapes. I made 14 quilled heart shapes to fill my pattern.
Step – 7:
All items ready? Grab the frame and the quilled hearts and let's decorate the frame!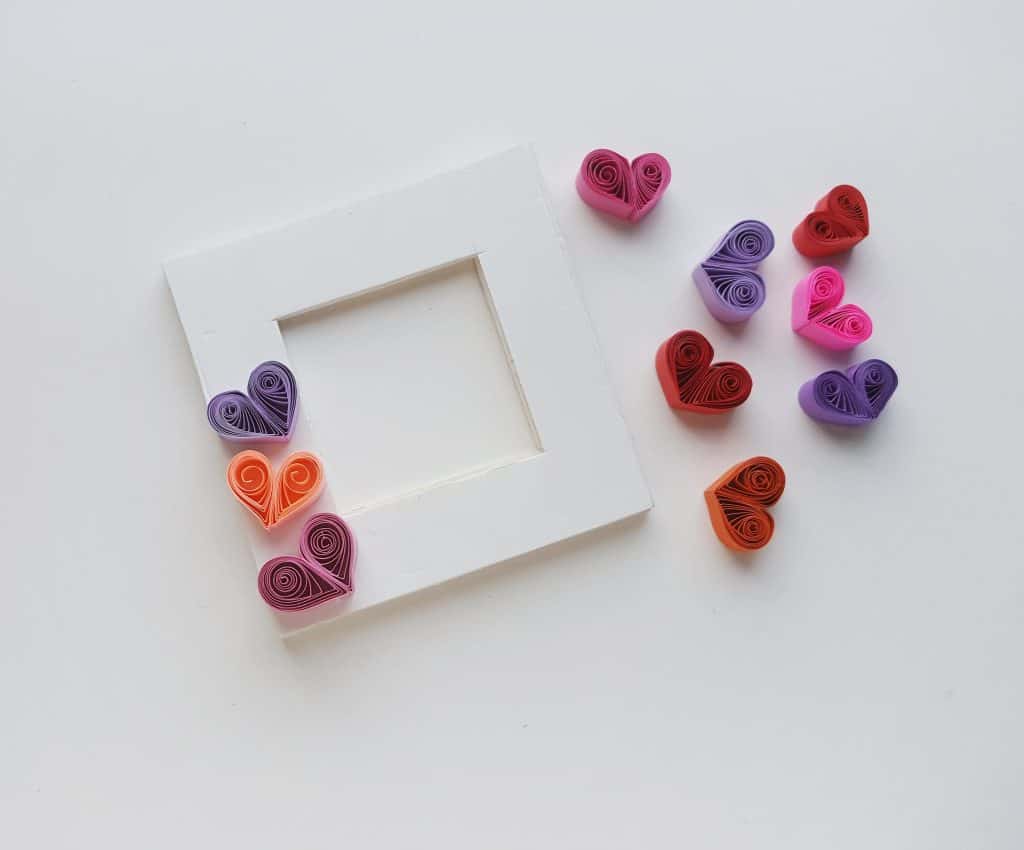 Step – 8:
Start to glue the hearts on the front side of the frame. I started to glue the quilled hearts from one side.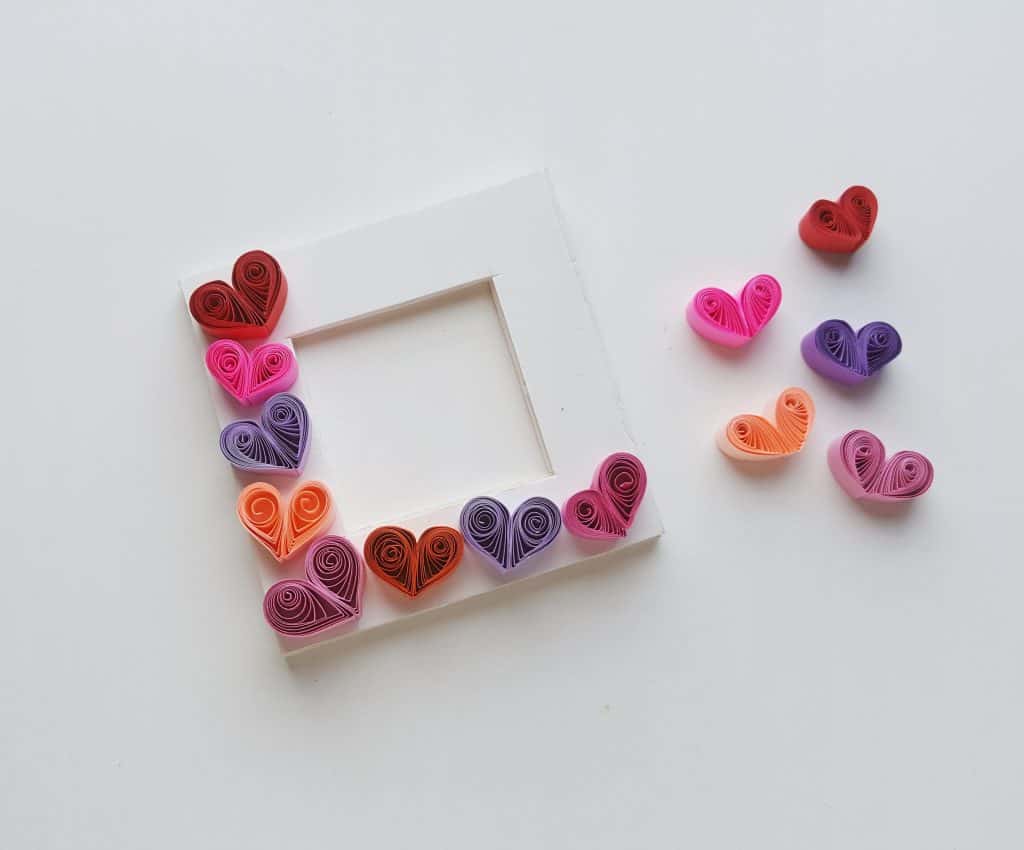 Step – 9 and 10:
Continue to glue the quilled hearts until the frame is filled.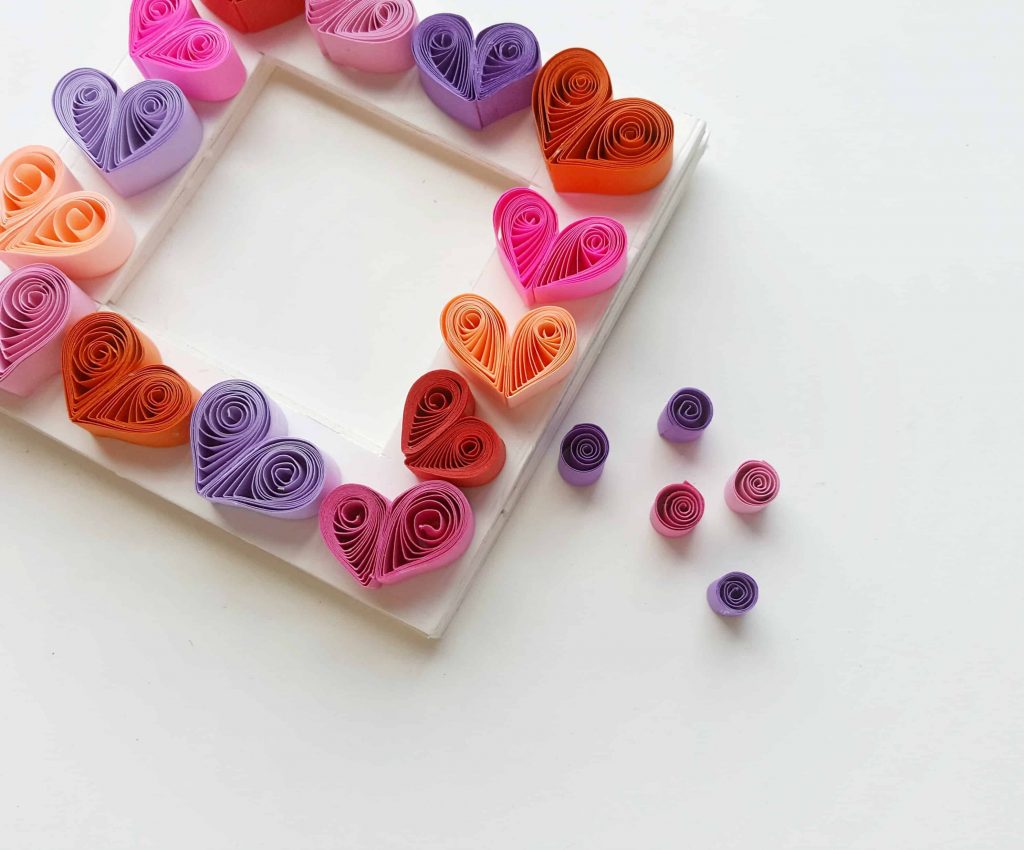 Step – 11:
If you want to fill the small gaps between the quilled hearts you can use small loose coils.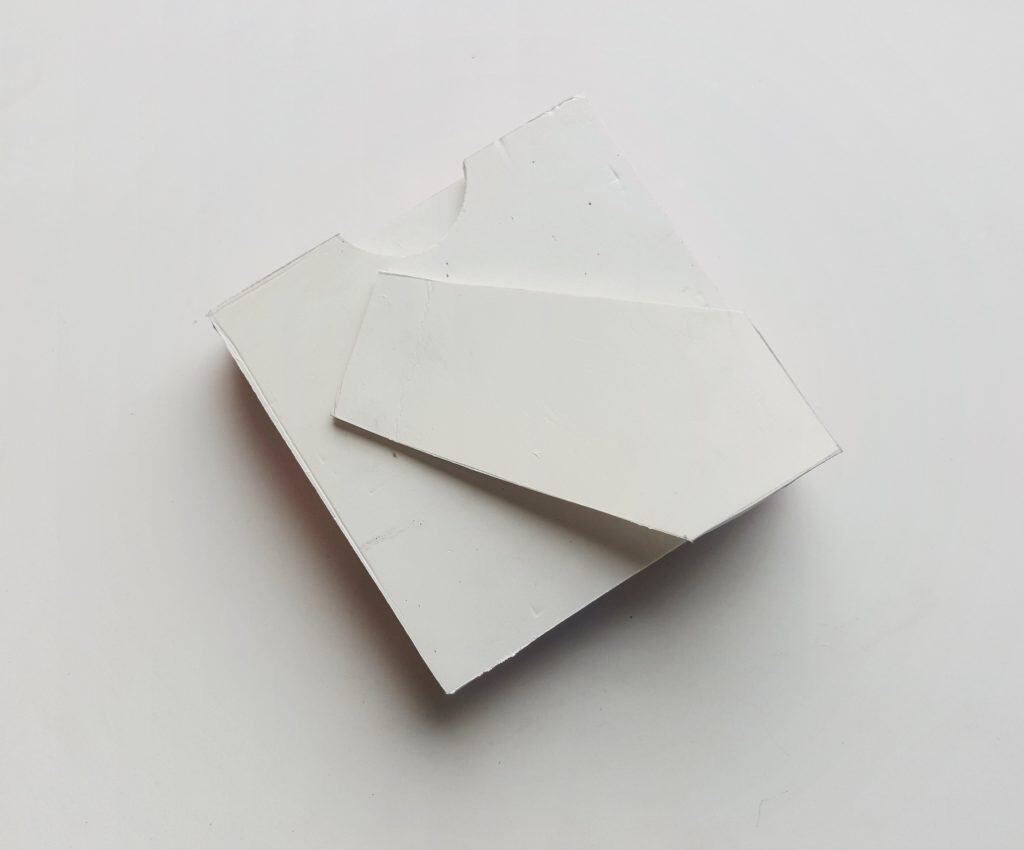 Step – 12:
Make the photo frame stand out of craft foam board and attach it on the back side of the frame. Allow the glue to dry. Lay the frame flat until the glue is dried.
Pin for later!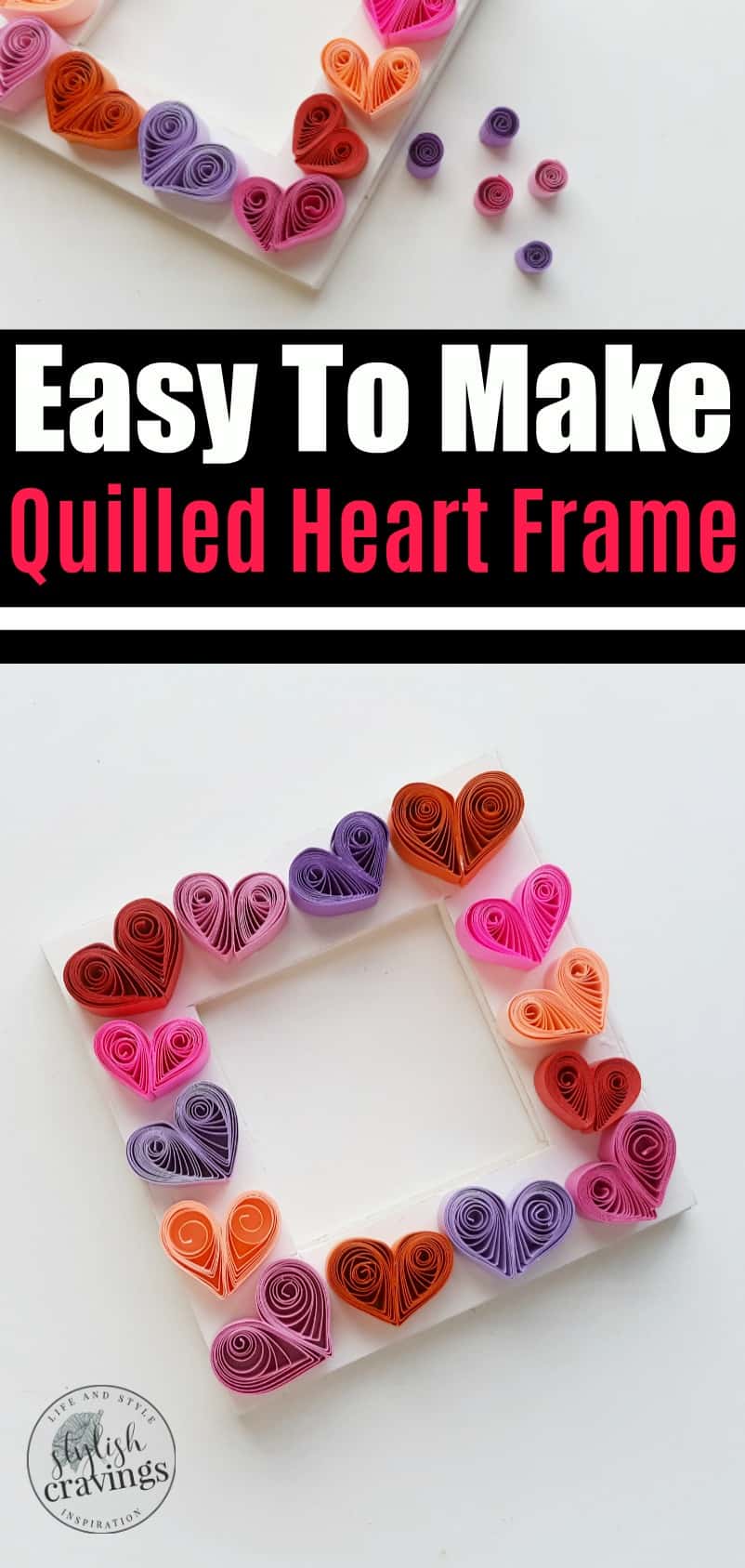 Follow me on Pinterest for more Valentine's Day crafts!
Click here to download template seen below.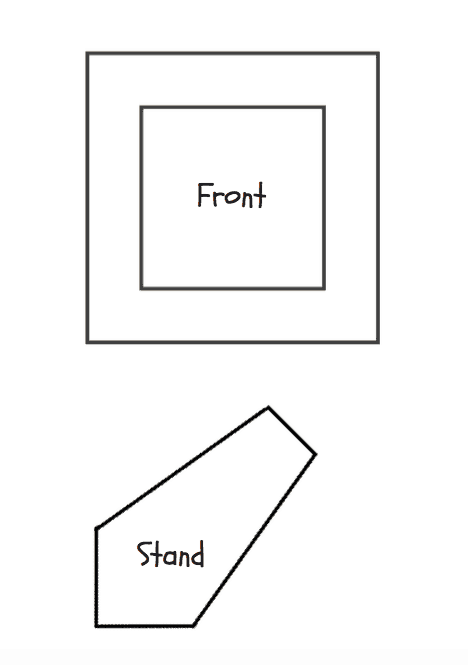 Shared by Jasmine Espinal
Sours: https://stylishcravings.com/quilled-heart-frame/
.
Quilling heart
.
.
You will also like:
.
1107
1108
1109
1110
1111