JPG
Pennsylvania Game Commission headquarters in Harrisburg.
(MARCUS SCHNECK, The Patriot-News)
First-time hunting license buyers in Pennsylvania can now complete their required hunter-trapper education class entirely online.
The Pennsylvania Game Commission has announced that the online course, which can be completed online in about six to eight hours, is available to students ages 16 and older. Students can use any computer, smartphone, tablet or e-reader to take the course from anywhere at any time, said Andy Hueser, a hunter-education specialist for the commission.
He explained, "In recent years we've upped the number of traditional, classroom courses we offer and have offered many more courses at peak times in the fall when more people are thinking about hunting and hunter education, and record numbers of new hunters have become certified as a result. But demand still exists, and some folks simply can't make the time to attend a traditional classroom course."
The curriculum for the online course is identical to that taught in the traditional classroom course. Topics such as tree-stand safety, lawful trapping of furbearers, firearms safety, Lyme disease prevention and state game lands regulations all are covered.
Online students move through the material a page at a time, making their way through 11 units. They must spend a certain amount of time on each page to make sure they're not glossing over the material. There's a quiz at the end of each unit, which must be passed before moving on to the next. A test covering all material in the course is completed at the end.
After passing the test, a temporary certification card can be printed and a hunting license may be purchased immediately.
Completion of a hunter-trapper education class is required before anyone can buy their first hunting license in Pennsylvania.
The online course - available through Kalkomey, a Texas-based company that specializes in hunter education - carries a fee of $
According to Hueser, a full slate of traditional, classroom courses will continue to be offered statewide to meet what has been a growing demand for this in-person option, and those courses will continue to be free of charge.
"We expect most students, as well as the parents of young hunters, will continue to prefer the traditional courses," he said. "They like the opportunity to interact with an instructor and to see safe hunting and trapping practices demonstrated right before their eyes. We will continue to work to offer as many of these courses as we can to keep up with the very high demand for them."
The online course can be taken through the Kalkomey website.




Sours: https://www.pennlive.com/pa-sportsman//02/online_hunter-trapper_educatio.html
The NRA online Hunter Education course for New Mexico is FREE and is available to everyone 10 years of age and older.
New Mexico hunters under 18 years of age may not hunt with a firearm without first obtaining a certificate proving that they have passed this, or another state's hunter education course or are currently registered in the New Mexico Mentored-Youth (MY) Hunting Program. New Mexico hunters over the age of 18 are not required to take hunter education, but are highly encouraged to take this free Hunter Education course.
Important – Students will need a New Mexico Department of Game & Fish "Customer Identification Number" (CIN) account to complete this course. Please visit onlinesales.wildlife.state.nm.us to locate your existing Customer Identification Number (CIN) account or create a new one. Call the department's customer call center, toll-free at for more information on how to set up an account.
You do not have to be a resident of New Mexico to take this online course.
Sours: https://nra.yourlearningportal.com/Course/HuntersEdActivityInfoPage
As part of our commitment to the preservation of the tradition of hunting, along with the ongoing participation and development of youth in hunting, Cocalico Sportsmen conducts PA Hunter-Trapper Education courses each year. These courses are part of the schedule of dozens of classes that are conducted in Northern Lancaster County under the direction of the PA Game Commission (PGC). We provide the use of facilities, along with a free lunch and refreshments to all students participating, while the course materials are provided free to the students from the PGC.
The current course is (6) hours of an instructor lead class combined with prior self-study at home by the students. The course is comprised of basic instruction designed to start the students on the road to becoming safe, ethical, knowledgeable, involved, and responsible hunters. It includes an introduction to firearms and their safe handling, archery, trapping, and black powder muzzleloaders, as well as outdoor safety and wildlife conservation and management. Lectures and demonstrations are intermixed with several videos designed to provoke thought and discussion on the various topics. Also included is a review of the PA Hunting and Trapping Laws by a PGC Game Warden.
The course concludes with a test that the students must pass in order to receive their Training Certificate, which is necessary for them to purchase their first PA hunting license. You must be at least 11 years old to participate. Adults may also take the course to obtain their Training Certificate as these are more often now required for non-resident hunters to obtain a license in many of the western United States.
You may see the schedule for classes held at Cocalico Sportsmen along with additional information about these and other classes held in Lancaster County and across the state, as well as register online, at www.pgc.pa.us. You may also contact Matt Aungst, Instructor at or [email protected] Sign up early as the classes fill quickly and there is a space limitation.
Sours: https://www.cocalicosportsmen.org/club-activities/hunter-education
Free Online Bowhunting Course
Pa Hunter Safety Course Online
Can you take Hunter PA safety courses online?
New Pennsylvania hunting license purchasers can now complete all training courses required to catch hunters online. The Pennsylvania Game Commission has announced that the online course, which can be completed online in six to eight hours, is available for students aged 16 and over.
Can you also take a hunter safety course online?
Take your Hunter Safety course online today! Most hunters today require a hunter training certificate before they can obtain a hunting license.
Find out if you should take a hunting course and start your online course today!Then the question arises: can you get a PA hunting license without the safety course?
To get a hunting license, you must have completed an accredited Hunter Education course if you were born on or after January 1, , or you can get a mentor license and hunt without a Hunter education as long as you have Follow the Rules mentoring. NOT a person born on or after January 1st.
How long does it take to complete the Hunter Safety Online course?
6 hoursHow much does the PA hunting course cost?
The cost of the Pennsylvania Hunter Ed course is $
How long does combat training last?
6 hours
Has the Hunter Safety Course been completed?
A Hunter Training Card is proof that you have completed a recognized hunting safety course. Since the Hunter Training Card does not expire and does not need to be renewed, it is not referred to as a hunting license.
Who has to take a hunting course before obtaining a hunting license?
Anyone born on June 1, or later and over 16 years of age must successfully complete a hunter safety course before obtaining a hunting license, unless using the hunter safety certification requirement postponed and hunting under the supervision of a qualified hunter.
Do you need a hunter safety course to obtain a hunting license?
All hunters born on or after January 1, must complete a hunter training course to obtain a hunting license. Archers must also complete an archery course. Anyone 13 years of age or older can undertake hunter training to obtain a firearms and bowhunting license.
Are hunting safety courses transferred from state to state?
How do I climb the hunter safety courses?
3 Easy Steps to Get Your Hunter Education Card
Is the Hunter Course Free?
This groundbreaking course is the most comprehensive online hunting education course in the United States and is % FREE! Should you take a hunting course in Pennsylvania? Pennsylvania law requires all novice hunters and hunters of all ages to acquire a hunting education certificate to obtain a hunting or hunting license in Pennsylvania.
How difficult is the basic exam?
Is the exam difficult? The tests consist of 75 questions with different choices. For the test, students need an average of 60 minutes. If you take notes during the course and complete the assigned readings, you will pass the exam.
How long does the gun handling course last?
Can you get hunting licenses online?
Using AlbertaRELM. In addition to claiming a win online or purchasing a hunting or fishing license, you can also use AlbertaRELM to: Purchase bow hunting licenses and other special hunting licenses.
How much does a hunting license cost in PA?
General hunting and transportation licenses cost $ for Pennsylvania residents and $ for non-residents. Hunters and firefighters aged 65 and over can purchase an annual license for $ or a lifetime license for $
Do you need a permit to hunt Pennsylvania squirrels?
SQUIRREL. Squirrel, red, gray, black and fox (combined) Special season for skilled young hunters with or without required permit and supervised youngsters: October.
Is Oklahoma Hunter Safety Course Required?
A hunter aged 31 or older is not required to complete an Oklahoma Fighter Training Course. Oklahoma accepts Hunter Education certificates from all states. So, if you can't find a course near you, consider taking a course in a neighboring country or our online course.
When can you take a hunter safety course?
How many chapters are there in the Hunter Course?
Q: How can I manage online courses on the safety of hunters aged 16 and over? Answer: To pass the Safety Hunt online course and receive the Field Day voucher, you must pass each chapter quiz by at least 80%.
How do I get a new fighter card in AP?
Pa Hunter Safety Course Online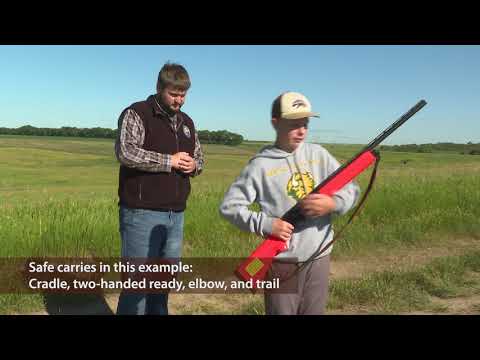 Sours: https://howtodiscuss.com/t/pa-hunter-safety-course-online/
Course pa online hunting
.
Hunter Education Classes - NDGNF
.
Now discussing:
.
1133
1134
1135
1136
1137