Visiting Bermuda soon? Check out 11 things you should know before traveling to the island + some useful Bermuda travel tips.
Bermuda is a beautiful island that is full of hidden surprises. However, there are quite a few misconceptions about the island, and unlike more popular travel destinations, there are things that not many people know about it. But there are definitely things you should know before visiting Bermuda!
So if you're thinking of visiting Bermuda, or you've been thinking where to go on your next vacation, read through these helpful Bermuda travel tips + where to stay in Bermuda tips.
11 THINGS TO KNOW BEFORE VISITING BERMUDA
1| Bermuda is NOT in the Caribbean
This is one of the most popular misconceptions about Bermuda. Although it resembles a Caribbean island in many ways, Bermuda is actually in the North Atlantic. While this doesn't actually make much difference to enjoying the island, it does make a difference on how you get there. If you are from the East Coast, Bermuda might be closer than you think!
2| It's very close to the East Coast of the US
On that note, Bermuda is located very close to the East Coast of America, and this is where you'll likely fly from to get to Bermuda. Flights to US cities such as New York and Boston take just over two hours, although you can make connections to almost any East Coast city.
On the other hand, if you don't feel like flying, a more enjoyable way to reach the island is by combining Bermuda and New England on a cruise. Discover Celebrity's Bermuda Cruise and imagine being able to visit the idyllic island of Bermuda for a few days followed by dreamy towns in Maine, the young city of Boston, and finish your trip in New York City.
3| Bermuda boasts some beautiful beaches
One of the main reasons Bermuda gets mistaken for a Caribbean island is the quality of the beaches. You can expect crystal clear water, beautiful sand, and plenty of sunbathers, similar to those you would find in Turks and Caicos or other Caribbean islands. Keep in mind though that the island is in the Atlantic: during the summer the water is warm, but can dip to much cooler temperatures in the winter.
Some of the most beautiful beaches are Jobson's Cove, Tobacco Bay beaches, and, of course, the pink beaches… keep reading!! West Whale Beach is also great, however because of the low tide this is accessible only a few hours a day. Humpback whales pass here in April, but most of the time they will be too far to actually see them!
4| You can't rent a car on the island
Car rental is banned by the Bermudian government. The main reason for this is because the island is quite small (21 square miles) and has a small population of 65,000. However, the island expects around 600,000 tourists a year, and if they all rented cars the infrastructure wouldn't be able to cope.
So what are your options? You can rent scooters and mopeds, as these are freely available and cheap to rent, or there is an emerging market of electric minicars too. Alternatively, there are places for renting bicycles if you prefer (and you can get some exercising done at the same time), or there are plenty of taxis available across the island.
5| You can swim in grottos
There are many grottos and cave systems on the coast of Bermuda, and all of them are beautiful. And to make things even better, you're allowed to swim in them! There are plenty of companies that arrange swimming tours of the bigger cave systems, and this is usually the best way to experience them as you can take advantage of local knowledge.
Prospero's & Cathedral Caves are located on the grounds of Grotto Bay Beach Resort, and are definitely worth a visit.
6| You should get travel insurance before flying out
Everyone traveling to Bermuda should think twice before flying out to the island without travel medical insurance. Medical cost in Bermuda appears to be the second highest in the world, often even higher than in the US! Most, if not all, American and British medical insurance companies won't cover you if something happens to you while on the island, so you really need to think ahead before traveling.
Nobody ever thinks something will happen (and hopefully it won't), but unexpected things can happen and you want to be covered when you need it the most, especially in a country like Bermuda where medical expenses can become a nightmare.
This is the insurance I use for only 37 USD every 4 weeks: SafetyWing.
For a more comprehensive coverage you can check this other option.
Read also my post that compares the best travel insurance options.
7| The historic Town of St. George is super instagrammable
The Town of St. George was the first settlement established on the island and is steeped in local history. It has been designated a UNESCO World Heritage site for this very reason. There are so many beautiful buildings to see, many of which are very colorful and make for those perfect Instagram shots.
Make sure you visit King's Square, which is in the center of town and a good place to start any tours. There are companies that provide walking and minibus tours, although it's perfectly possible to guide yourself around the town if you prefer.
8 | It's quite expensive
This is an important thing to consider when thinking about visiting Bermuda. Many people who have emigrated to the island don't bother cooking at home because it's just as expensive as eating out. The main reason for this is because the island is so small the vast majority of things are imported from other countries, which adds to the price massively.
9| Yes, it's true. There are pink sand beaches!!
Do I have to say it again? PINK BEACHES! Bermuda is famous for its pink sand beaches, and they make ideal photo opportunities, particularly at sunset. The sand is made from tiny invertebrates that live on the coral reefs along Bermuda's coastline.
I'm sure you've seen photos of Horseshoe Bay Beach before. Ranked by Conde Nast one of the top 20 beaches in the world, there is no way you can miss this unreal pink beach when visiting Bermuda!
10| Watch out for jellyfish
Bermuda is a known home of the Portuguese man o'war, a poisonous kind of jellyfish. Now, I don't want to scare you. This jellyfish only appears occasionally, usually after storms, and shouldn't deter you from visiting the island.
The beaches will have warning signs up if the jellyfish are seen there regularly, but it pays to keep an eye out anyway. Ask locals or your hotel if there have been any recent sightings at the beach before you go swimming on some lesser known beaches.
11| Bermudians speak English!
Hey, it will be easy to communicate with the locals! Bermuda's national language is Bermudian English, which is a mix of American, British, and West Indian English. Some locals also speak Portuguese, but you won't have any language problems.
WHERE TO STAY IN BERMUDA: BEST HOTELS IN BERMUDA
As I was telling you earlier, Bermuda is not a cheap destination. I usually recommend luxury, middle-range, and budget options, but in this case I had to add a super luxury category as middle range is already expensive. Book your accommodation by using the map below ⬇
Super Luxury Hotels
Rosewood Bermuda: A 5-star luxury resort with its private pink sand beach, Rosewood Bermuda is synonym with luxury. The gorgeous facilities include 4 swimming pools, a beach club, and a spa, and you can imagine that the rooms and suites are as elegant as they come as well. Stay here if you're looking for the ultimate luxury beach getaway. ➤ BOOK IT HERE
Hamilton Princess & Beach Club – A Fairmont Managed Hotel: The iconic, 5-star pink hotel you've probably seen on Instagram at some point. The star of this luxury hotel is its infinity pool with Hamilton Harbor view, plus its 4 restaurants, first-class rooms, and great spa make this hotel a wonderful choice. Great location, 5-min walking distance from Hamilton. ➤ BOOK IT HERE
Luxury Hotels
Cambridge Beaches Resort and Spa: A lush, adults-only resort that makes for the perfect romantic getaway. The private beach, tropical ocean views, 3 restaurants, and the Ocean Spa are all you need to relax, but you'll also find two tennis courts and gym if you want to be more active. ➤ BOOK IT HERE
Newstead Belmont Hills Golf Resort & Spa: Free shuttles to the 18-hole golf course and to the beaches makes this 4-star hotel super convenient. It features elegant rooms and studios and suites that come with kitchenettes. All the rooms have private balconies with incredible views of the harbor. You'll also find a spa, gym, outdoor pool, and hot tub. What else do you need? ➤ BOOK IT HERE
Boutique & Middle Range Hotels
Inverurie Executive Suites: Located in Mount Pleasant, this hotel offers easy access to all other places in the island. The incredible views of the ocean from your balcony will make you feel like you are on a cruise ship! All the suites come with either a kitchenette or a full kitchen, which will help save money on meals. ➤ BOOK IT HERE
Oxford House: A charming property with great access to Hamilton, the bus, and the ferries. This Bermuda-style townhouse features 12 well-appointed rooms and a wonderful complimentary breakfast. It feels like you're staying in an English country house! ➤ BOOK IT HERE
Bermuda is a beautiful island that is definitely worth visiting. However, if you are planning to visit, make sure you're not caught off guard by things like food prices and drinking water. These things can be enough to ruin a trip, and so it pays to be prepared before visiting Bermuda. Hopefully these Bermuda travel trips were helpful to organize your trip. Have fun!
---
TAGS
Beach LifeSours: https://www.everysteph.com/bermuda-travel-tips-things-to-know-when-visiting-bermuda/
Bermuda Is an Easy Island Getaway — but That's Not the Only Reason to Go
"So, what took you so long to come to Bermuda?" My husband, Rob, and I were sitting at the handsome wood-paneled bar of the Rosewood Bermuda, and the bartender, Owen Lightbourne, was ever-so-politely calling us out. We'd just arrived at the palatial resort, which sits a stone's throw from sprawling estates owned by people like Michael Bloomberg and Ross Perot. There are four pools, a croquet lawn, and sweeping ocean views. Our room wasn't ready yet, so we were killing time while our toddler, Bobby, happily ran between our seats.
The honest answer, we explained, was that we'd put Bermuda off because it always seemed too close, too easy. Before parenthood, our priorities were faraway and exotic. Now a destination within easy reach — one with beautiful beaches, no less — is salvation.
The Loren hotel, the Bahamas
The lounge area at the Loren.
But you don't have to be a parent to appreciate Bermuda's appeal. A fishhook-shaped archipelago with pink shores in the middle of the Atlantic, it is quiet, beautiful, and steeped in history. First inhabited by the English in 1609, Bermuda was a trading hub for hundreds of years. In the 20th century, it became a vacation spot for the East Coast elite, who would hop over to golf and tan and sip rum swizzles at the Elbow Beach hotel, a mainstay in the 60s and 70s. In later decades, as development slowed and tourism took a back seat to more lucrative industries, such as insurance and banking, the glitterati decamped for the scenier, sunnier Caribbean islands of Anguilla and St. Bart's. I still have to remind friends, many of them savvy travelers, that this British overseas territory is not in the Caribbean, but 650 miles due east of North Carolina — with a similar high season that runs May through September.
In the past few years, though, Bermuda has made a comeback, in part because it was the location of the 2017 America's Cup. The high-profile sailing regatta provided incentive for new hotels to open and old hotels to spruce themselves up. What's more, couples are again choosing Bermuda for an easy seaside escape, thanks to its Zika-free beaches. More luxury resorts will be opening in the next two years, along with a new passenger terminal at the airport. As I discovered during my visit, Bermudians are excited to have their home back in the conversation again. Here, the top reasons to visit right now.
The hotels are upping their game.
Before staying at the Rosewood, we checked in to the Loren(doubles from $550). "People tell me their parents used to come here," explained Stephen King, the hotel's developer, over coffee at the open-air restaurant. When the British-born, New York-based financier found a decaying property on Pink Sand Beach, a quiet spot along the southern shore, he saw potential in those sweeping Atlantic views. So he tore down the old structure and embarked on the island's first new build in nearly a decade. The Loren, he says, "shows what Bermuda can be." The 45 suites, with their warm wood floors, crisp blue accents, and freestanding tubs, are stylish and spacious, starting at 600 square feet. At the cliffside infinity pool, we saw couples staring out to sea, as if hypnotized by the waves crashing over the rocks. At first we felt slightly out of place with Bobby, but the staff put us at ease by spoiling him with fries and pizza.
Art and food at the Hamilton Princess
From left: The Hamilton Princess hotel displays art throughout the property, such as the sculpture At This Time, Companion Series by Kaws; roasted cauliflower at Marcus', a restaurant by celebrity chef Marcus Samuelsson in the Hamilton Princess.
Two luxury resorts, both from Marriott International, are in the pipeline. The 79-room Ritz-Carlton Reserve Hotel at Caroline Bay, overlooking a secluded cove on the West End, will open in 2019. The 122-room St. Regis Bermuda, near the eastern town of St. George, will follow in 2020. Meanwhile, older properties are shifting away from British-colonial décor. Thanks to a $100 million revamp, the 133-year-old Hamilton Princess & Beach Club(doubles from $379), a grand pink-and-white building in the heart of the capital, Hamilton, now doubles as a contemporary art museum, with blue-chip pieces by the likes of Jeff Koons, Banksy, and Ai Weiwei. Our suite even had a Warhol.
And this month, the Rosewood Bermuda(doubles from $728), a 92-room property in the tony enclave of Tucker's Point, unveils its new look. What was a formal library is now a more casual bar, while the rooms have lost their penny-tile bathrooms and writing desks for a more streamlined aesthetic. What hasn't changed: the secluded, quarter-mile beach. On a clear October day, we played with Bobby in the sun-warmed waves to his endless amusement (and ours). I didn't need to fly to Bali to find this level of joy.
Related: The Top 25 Resort Hotels in the Caribbean, Bermuda, and the Bahamas
Someone else does the driving.
By law, tourists can't rent cars in Bermuda. They can, however, ride mopeds, which can be a hair-raising experience, thanks to traffic and twisty roads. As of last year, there is also the Twizy, an electric car outfitted with two cockpit-style seats—fun, but it only works if you're traveling as a couple. I suggest the public bus or taxis, the latter especially for the convenience factor. With a toddler in tow, taxis, though not always the most economical route, were our choice because we could appreciate the surroundings and beach-hop with ease. Bermuda's winding rural roads, edged by centuries-old limestone walls, are beautiful. I loved peering out at the immaculate, pastel-colored homes and the towering palmettos. At night, I could hear tree frogs whistle.
winnow-visit-st-george-bermuda-BERMUDA0418.jpg
From left: Visiting a Bermudian home, which travelers can do through a new app, Winnow; St. George, a UNESCO World Heritage site where buildings date back to the 17th and 18th centuries.
You will talk to locals.
To explore Bermuda's past, we started in St. George. The island's first permanent settlement, dating back to 1612, has a champion in Kristin White, a young entrepreneur who offers bike excursions and "haunted history" walking tours of the village. "I want other people to get excited about our stories," White said one morning at the Tucker House. She just turned the 1752 building's cellar into a concept store, Long Story Short, where customers can browse for gifts (jewelry, books, head scarves), rent bikes, and, of course, chat with her.
We walked the cobble-stoned lanes, stopping at the 1707 Bridge House, one of the oldest buildings in St. George. White told us that the house had once been owned by Bridger Goodrich, a white Bermudian. After his death, one of his female slaves, Philippa, won her freedom from his son, after arguing in court that Goodrich had promised it to her.
White's tours are bookable through Winnow, a new app that allows you to arrange guided snorkel trips, paddleboarding sessions through mangroves, even hands-on beekeeping. "It's a host in your pocket," said Alison Swan, who created the platform with her friend, William West. Winnow's most popular outing is a cocktail hour in a Bermudian home, something I was eager to test. "In the heyday of the 50s and 60s, people would open their houses all the time," she explained. "We're trying to bring that graciousness back." One night, Swan took us to Shelly Bay, where we met William's parents, Jenny and Blake West, in a house Blake had built himself. We talked politics, there and at home, and raising kids. The Wests didn't know us from Adam, yet they happily opened their doors (as they do for all Winnow guests), and somehow, we all managed to make conversation and learn from one another.
From left: Freshly caught spiny lobster at Wahoo's Bistro & Patio, a seafood restaurant in the town of St. George; Kristin White, who offers historical bike and walking tours in St. George.
The seafood is superb.
When it comes to restaurants, Bermuda is not Copenhagen or Tokyo. Nor does it pretend to be. What it does well is seafood, simply cooked and plated. One of our best meals was at Wahoo's Bistro & Patio(entrées $14–$42), a casual restaurant in St. George that specializes in spiny, clawless Bermuda lobster — sweeter than Maine lobster, just as incredible with drawn butter and fries.
There is fierce debate over who serves the best fish sandwich. At Art Mels Spicy Dicy (9 St. Monica's Rd.; 441-295-3965; entrées $12–$23), a no-frills storefront outside Hamilton, locals start lining up at noon for sandwiches piled high with lightly battered grouper or wahoo. Woodys Sports Bar & Restaurant (1 Boaz Island; 441-234-6526; entrées $18–$30), on the way to the Dockyard, has more atmosphere (picnic tables, a Top 40 soundtrack) and superior sauce. There is no debate about the correct way to order a fish sandwich: always on raisin bread, never on a plain bun.
Related: Everything You Should Eat in Bermuda, According to Marcus Samuelsson
For a family night, Village Pantry(entrées $18–$38), in the seaside town of Flatts Village, is a winner. We ate fish tacos on the patio while Bobby flirted with two older girls in the yard next door. Ruby Murrys(entrées $15–$25), an Indian restaurant on a side street in Hamilton, serves a wicked Goan coconut fish curry. For a date night, visit Rosedon Hotel, set in an early-20th-century residence, and eat at one of the quiet patio tables at newcomer Huckleberry(entrées $25–$64). The chef, Lucy Collins, who was born in Charleston, South Carolina, serves divine Southern-style crab cakes and tender, pasture-raised rack of lamb.
Rainy days can be fun.
When it was sunny, we spent hours outside, watching from the infinity pool at the Princess as yachts cruised into Hamilton or looking for shells on the wide expanse of Elbow Beach.
But the weather can change on a dime. When it did, we headed for Hamilton, where the tidy streets are lined with one-of-a-kind shops, many in operation since the early 1900s. The Bermuda Bookstore, on the corner of Queen and Front, is crammed with best sellers and lesser-known historical books about the island. I grabbed (and devoured) Kiernan Doherty's Sea Venture, about Bermuda's first colonists. Just up Queen Street is Della Valle Sandals, a shoe shop named for its vivacious Italian proprietor. After he offered us espressos, I got fitted for custom sandals made of buttery soft leather in bright primary colors.
A more surprising find: the Masterworks Museum of Bermuda Art, a collection of more than 1,800 pieces inspired by the island. Set in the middle of Bermuda's 36-acre Botanical Gardens, it includes marquee examples by Georgia O'Keeffe and Winslow Homer. During our visit, the quiet gallery showcased 119 contemporary sculptures, paintings, and mixed-media compositions by aspiring artists competing for the biannual $10,000 Charman Prize. Not every example was polished, but that didn't matter. The exhibition looked forward, toward a new generation of creatives playing and testing and imagining their home, for all the world to see.
Sours: https://www.travelandleisure.com/trip-ideas/island-vacations/why-go-to-bermuda
Bermuda is a beautiful little island in the middle of the North Atlantic ocean and is famed for its amazing beaches.
On a trip to New York a little while back, Lloyd and I decided to pop over to Bermuda to check out the island and all the things to do.
Long story short; it was absolutely fantastic!
It's an amazing island and one that I definitely recommend visiting. We had a great time (and quite a few Rum Swizzles) and it's safe to say we'd happily go back to visit without hesitation.
Now, while much of what we found on the island was I guess what you'd expect from a beautiful island like Bermuda (stunning beaches, amazing scenery, fun nightlife; you know, the usual stuff). Though, some parts came as a fair bit of a surprise.
To save you from any surprises, here are some of the key things you need to know before visiting Bermuda.
1.) Bermuda can be expensive
And no, I'm not talking about 'going out for a fancy meal in London' style expensive. We're talking going out for dinner and drinks for two and coming back home with a £400 bill.
Even a single apple in the grocery store is like £1.50 apple so a pack of 8 came in at $12. My friend, an expat on the island, said most visitors and expats (like herself) don't even bother cooking at home; it's as expensive to cook at home as it to eat out.
So, you know, get your wallet-prepared.
Read more: Best things to do in Bermuda
2.) Look out for stinging jellyfish
More specifically, the Portuguese man o'war. (which, apparently, despite appearances aren't actually jellyfish but are instead siphonophore – thanks Wikipedia).
These jellyfish are painful, dangerous and for the most part hard to see when you're in the water.
Before you go into the water, it's worth looking out for (or even just asking about) warnings for a high incidence of the Portuguese man o'war.
3.) You can't rent cars
So, you know, you should probably get to work on getting that motorbike license before you visit.
Read more: Best things to do in Bermuda
4.) Bermuda is not in the Caribbean
Okay, technically, it's classified as being a part of the Caribbean but it's kinda not, too.
Not that it makes much of a difference to you actually enjoying the island; lots of aspects of this island are reminiscent of being in the Caribbean.
Where it does make a difference is how you get to the island. See Bermuda is actually in the North Atlantic ocean, which leads me to my next point.
5.) Bermuda is easy to visit
We flew in from New York (2.5 hours or thereabout) and flew back to Boston (2 hrs 10 mins) so there's absolutely no need for you to head south to Miami when you're looking to travel to Bermuda.
Plus, you can get direct flights from the UK, too.
6.) There's a huge expat population in Bermuda
I say 'huge' but that's only relatively speaking of course. Due to the fact that Bermuda is a tax haven lots of financial services firms have offices here which means lots of expats get posted to the island.
This ofcourse comes with high salaries needed to sustain the unavoidably expensive lifestyle on the island.
The mix of expats does bring some diversity to the island so you do get to hang out with quite an international crowd here.
Read more: Best things to do in Bermuda
7.) Don't drink the tap water
Not unless you fancy a side of diarrhoea with your vacation.
The tap is usually rainwater collected from the roof so always ask the hotel or place you're staying for clean drinking water.
8.) Bermuda is known for its beaches
So when you head out to a beach on the island, be sure to pack your camera with your swimwear for some pretty epic pics.
This is especially true if you're snorkelling, too.
Read more: Best things to do in Bermuda
11 Best Things To Do In Bermuda
---
Check Out The Very Best Of Great Britain!
---
Join Us Over On Our Instagram...
---
Check out our YouTube channel for travel videos!
Bermuda
Yaya
Dance Ninja. Cambridge Grad. Cookie Monster.
Sours: https://handluggageonly.co.uk/2017/04/02/8-travel-tips-you-need-to-know-before-visiting-bermuda/
Improve Bermuda Grass Lawn Health and Thickness
Is Bermuda safe?
Bermuda in general is quite safe. Otherwise this island would have never been world's one of the top travel destinations in the first place. However like any other place in the world, there are some health and safety risks that do exist in Bermuda too and some of them are unique to this island. And if you are absolutely unprepared, one of such risks can potentially spoil your vacation.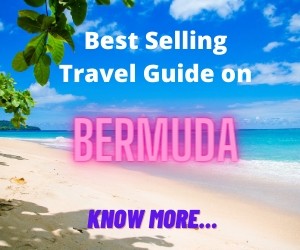 I don't want to sound negative here, but with proper knowledge and precaution, you can avoid all such health and safety hazards. Here are the main areas of health and safety concerns that need attention. A proper knowledge on do's and don'ts can help mitigate such risks considerably. 
Risks and safety measures at the beaches
Bermuda beaches are generally safe. However there can be occasional risks and some of them may have high impacts. 
Portuguese Man of War, a marine creature that looks like Jellyfish with a big blue bladder floating over the water surface, and can be occasionally seen in Bermuda waters. Sometimes due to strong wind or storm they are blown on to the beaches. A sting from its long tentacles can be extremely painful and sometimes may cause serious problems, and in some rare cases can also be fatal. They might look dead, but often they are not. So do not go near it if you spot one in the water or on the beach. 
Rip Currents that flow back towards the sea from the shore, can sometimes be dangerous. If caught in the current, one can be swept away towards the sea. 
Several beaches in Bermuda have sharp rocks on the shallow seabed that often remain invisible to swimmers and snorkelers. If you are barefooted and inadvertently step on those, there are chances of getting a bruise or cut. Church Bay Beach, one of the most popular beaches for snorkeling is one such beach. There are several others. In a place like Bermuda where there can be high level of bacteria in the waters, all such cuts should be taken seriously, because it can lead to infection. It is advisable that you wear reef shoes while swimming at the beaches. 
Note that many beaches in Bermuda (other than the ones which are popular among tourists) do not have Life Guards, and most that do, have life guards during summer. So if you anticipate that you may need any kind of assistance while swimming or snorkeling, you need to choose a beach carefully. 
Read:Bermuda Beach Safety to understand all beach related risks along with the safety tips. 
Theft and Snatching
There have been cases of theft and robbery in Bermuda. While they may not be of great concern, there have been instances where the tourists have been the victims of such cases.  
Theft at Bermuda's public beaches do occur at times (although not very common). Your valuables may disappear if you leave them behind unattended, particularly on a crowded beach. Even if the beach is secluded and no one seems to be around, I would suggest not to leave behind your camera or wallet unattended while you go for a swim. Either hand it over to someone you know or carry them in a waterproof plastic bag. 
There are few beaches in Bermuda (such as Snorkel Park Beach, Tobacco Bay Beach etc) that have locker facilities that you can rent on an hourly rate. If you carry valuables, I suggest you take a locker to keep them safe. If you plan to take a camera with you, a waterproof camera can also be a good idea which floats on the water. You will often get an ordinary waterproof camera at the cruise ship for some $35 - $45. 
Another common theft in Bermuda is from the basket of a scooter or moped which one can rent. If valuables are kept in the basket, it should not be left unlocked, particularly when parked. Better is to carry all the valuables and not leave anything behind in the scooter basket that is unattended. 
Electric mini cars are also now available in Bermuda for rent. However some of such cars may be of open type (without proper glass windows to safely lock the cabin while you are away). In such cases, do not leave any valuables inside the car while you go out to explore an attraction. 
You should also be careful in a crowded public place (including beaches) for any possible snatching. Cases of snatching do occur in Bermuda, although only occasionally. Best is to keep your stuff in a pouch bag which is tied to your waist and hidden under your clothes. 
Check out Bermuda Thefts and Robberies on Tourists to know about some of the main incidents that have taken place over the last few years. 
Health Safety Measures
In case of any medical emergency, you can call the Emergency Department of King Edward VII Memorial Hospital (Phone: 441 239-1359). This is the main hospital in the island and best equipped for all kinds of treatment. They have around 300 beds and also an Out Patient Department. In order to call for ambulance, dial the local number 911. This is a centralized number for ambulance service. If you stay in a hotel, for minor health issues, talk to a hotel's guest service staff to get assistance. 
However, before you start your travel to Bermuda, you can go through the website of International Association for Medical Assistance to Travelers (IAMAT; Phone (USA): 716/754-4883, Phone (Canada):  416/652-0137; Website: www.iamat.org). For each country including Bermuda, they have an updated list of recommended vaccinations, air pollution and other health recommendations. 
Also go through the website of Centers for Disease Control and Prevention, USA (Phone: 800/232-4636; Website: www.cdc.gov). They have a series of health guidelines and recommendations for travelers to Bermuda including tips on eating and drinking safely, vaccinations, bug bites, outdoor safety measures and more. 
Try to bring adequate prescription medications so that you do not need to buy your routine medicines in Bermuda. The brands you use nay not be available in the island and you should then carry the generic names to get the substitutes. Also while carrying medicines, carry them in original containers and also the prescription itself so that you do not face problems at the security checks. 
Expenses for any medical treatment in Bermuda can be exorbitantly high. And when you don't anticipate things to go wrong at all, it does go wrong at times. There is no free treatment provision in Bermuda and any hospitalization is very expensive, far more than in the US or UK. On top of it, if one is staying at a hotel when a health related serious problem forces hospitalization, the hotel is unlikely to show any mercy with its heavy cancellation charges. 
Check out Bermuda Health Insurance: What You Should Know to understand the implications of health related problems in Bermuda and the need for a comprehensive travel insurance. 
In case you need to avail medical facilities in Bermuda, check out Bermuda Medical Services to know about all the hospitals, specialty clinics and nursing homes in the island and their offerings. 
Road Collisions
Most roads in Bermuda are considerably narrow and many do not have sidewalks. Although the maximum speed limit anywhere in the island is set to 35 km/hr (or around 22 mph), rash driving by local youth is not uncommon. As a result, cases of road accidents and even road casualties too are not uncommon. 
As per 'Bermuda Digest of Statistics 2019' issued by Department of Statistics (Government of Bermuda), in the year 2018 the total reported road accidents were 1,461 and road casualties 759. One of the main causes of these road accidents is drivers' inattention. In a small island of 21 square miles, a total of 49,087 registered vehicles were recorded. 
So, what should you do to avoid any road mishap? 
Note that all road traffic in Bermuda move along the left side of the road (and not the right side). If you are from a country like the USA and not at all used to driving along the left side of the road, avoid driving a scooter which one can rent. Instead, an electric mini car is a safer option if you don't want to avail public transport. 
Avoid walking along busy roads that have no or hardly any sidewalks. Cars can pass frighteningly close to you. Instead take a public transport like a bus or a taxi for getting around. If you plan for a longish walk or hike, a nature trail like Bermuda Railway Trail would be ideal where vehicles and public transports are not allowed. 
Serious Crime in Bermuda
Serious crime in Bermuda is low to moderate, and the total cases of offenses have decreased since the year 2000 (as per statistical data published by Bermuda Police Service). So far, virtually none of these criminal offenses (except for few thefts) have affected the tourists or visitors. 
Having said that, there have been cases of internal violence including firearm related incidents, assaults on individuals, burglary and other theft of properties etc. It is advisable for the tourists to avoid loitering around a few trouble prone places after dark such as outskirts of Hamilton (i.e. 'back of the town' areas), lonely streets such as sections of South Road, Pitts Bay Road in Hamilton, and also some of the street in St. George. 
Check out Crime in Bermuda and the crime rates to know more about some of the crime related challenges that the island is facing in recent years and the trends over the years. 
Bermuda Police has issued safety guidelines specifically for women in Bermuda. If you are a woman planning to visit Bermuda, I suggest that you check these guidelines for your own safety: Safety Advice for women in Bermuda 
Hurricanes in Bermuda
Hurricane season in Bermuda is between June to November (although authorities no longer say so as that would scare away tourists from the island). Severe storms or hurricanes in Bermuda are infrequent (once in an interval of 6-7 years on an average). However hurricanes when they strike can create major impacts and damages. In several occasions the island activities had come to complete standstill including closure of all public transports (bus, ferry, taxi service), stores, eateries and other establishments for few days until the storm or the hurricane subsided. 
While over the years the island has learned from its mistakes and is nowadays well prepared to face such situations, there is a lot that you need to do on your part too to ensure your personal safety. Read Hurricanes in Bermuda and what it means to know all about it. 
Crossing The Bermuda Triangle
You are surely aware of the controversies surrounding Bermuda Triangle which is a triangular ocean area with its three corners at Miami (Florida), San Juan (Puerto Rico) and Bermuda. Actually all cruise ships and flights getting to or out of Bermuda from the US, UK or Caribbean need to pass through this area. So do you need to be scared of any possibility of disappearance of your ship or aircraft as touted by many believers of the triangle, or is it safe? 
Well, to let you know a fact... this triangle area is one of the busiest in the world when it comes to commercial cruise and air traffic. Over 750,000 tourists visit Bermuda every year from The US, UK, Caribbean and other parts of the world, enjoying the sun and the sand, and get back home happy and safe. And there are thousands of tourists who return to the island, and many return every year. So there is no cause for you to worry having to travel across the Bermuda Triangle area. 
Read Facts and Myths Behind Bermuda Triangle to get deeper insights, if you are interested. 
Few Safety Tips
If for some reason you walk or ride into a neighborhood where you feel uncomfortable, leave as quickly as possible. At nights, avoid the narrow lanes or alleyways and instead use the lit up main thoroughfares. Remember, most crimes in Bermuda are opportunistic in nature and you should minimize all chances of becoming a victim to those. 
When in a nightclub or a bar, use commonsense while interacting with locals. Do not leave your drink unattended. 
If your hotel room has a safe, use that for keeping valuables or important documents like passport. Do not leave valuables in plain view and leave your room. Also, do not keep the doors unlocked at night or when you are away. 
Limit your exposure to the sun, especially during midday. It can otherwise easily burn your skin. Ensure that you apply sufficient sun-guard lotion. However do not use sun guard lotion while swimming or snorkeling from the beaches... this is not allowed. 
When exploring coastal trails or going into the beaches, try to wear sturdy shoes. This will help prevent twisted ankles and stubbed toes. There are many rocks and boulders on the way.   
If one is suffering from Hay fever, there is a good news here. There are no ragweed in Bermuda. And pollens of other weeds are also quickly blown into the ocean. So the air generally remains pollen free all the time. Bermuda is also Zika free. 
Recommended Resource
If you are visiting Bermuda, take a look into the Bermuda eBooks to make a great vacation plan in Bermuda and know about the best attractions, guided and self-guided tours, water sport and other activities, great dining and shopping options, vacation tips and lot more. 
Related Articles
1) Check out Bermuda Tourism Guide to find answers to all your questions related to Bermuda. 
2) Visit Living in Bermuda to know all about what it takes to relocate and settle in Bermuda. 
Viewers' Reviews and Comments
Joann (December 2019) 
Is it safe for a 20 and 21 year old to travel alone in Bermuda? They are brother and sister. 
Raj (bermuda-attractions.com) December 2019 
There is no safety issue as such other than stray incidents that take place mostly at late nights in bars and nightclubs. Also the outskirts of Hamilton should be avoided after dark. All shops usually close by 5:30pm (except on Harbor Night Wednesdays in Hamilton), and as a precautionary measure, it's better not to stray around on lonely roads at nights. Bermuda is quite safe otherwise in general. 
Alison Potter (August 2015) 
Hi, your website is great. It is quite hard to find honest information about holiday destinations - especially when travelling with children. We are looking for a destination for our Christmas holiday. We normally go to somewhere like Thailand but last year went to St Lucia. This year we would like to still take a holiday but I will be about 7 months pregnant (we also have a 5 year old). From what I have seen on Bermuda the standards of heathcare/ food hygiene and hotels look high. also the flight time from the UK is only about 7 hours which is appealing to a mum to be! You seem to have a lot of experience of Bermuda I thought I would ask someone who knows what they are talking about. Thank you so much. 
Raj (bermuda-attractions.com) August 2015 
Hi, Bermuda is a good travel destination to choose when it comes to food/hygiene/hotels etc. You may however note the following: 
1) Hotels like Fairmont Southampton and Hamilton Princess (also managed by Fairmont group) have extensive Lifestyle cuisine menu other their regular menu. This gives you a good choice of food with special dietary requirements. Fairmont Southampton in particular is very flexible and can customize meals to your requirements. 
2) You should take adequate foreign travel health insurance that includes maternity. Healthcare cost in Bermuda can be very high. 
3) There is only one proper hospital in Bermuda - The King Edward VII Memorial Hospital in Paget. So stay in a hotel close to Paget (like in Hamilton, Southampton or in Paget itself). 
Nadine Smith (February 2015) 
My son and I will be travelling to Bermuda via NCL on May 31-June 7, 2015. Although they offer the tour packages and excursions on board Norwegian, some have suggested you can get a better deal outside. This is my first time to Bermuda and wanted to know if it is safe to roam around the city and the beaches ( in the daytime only). Should I carry my passport with me or leave it on the ship? Thanks for any input. 
Raj (bermuda-attractions.com) February 2015 
Bermuda is quite safe for the tourists in general. Take a group tour on per person rate from the kiosk of Island Tour Center (they offer a host of boating, sailing and land based tours). You can also take a taxi tour by the hour ... look for a blue flag taxi whose taxi drivers are certified tour guide and can share a lot of history and information along the way. Just tell them where do you want to go. It's safe to take a public transport like a bus or a ferry and roam around the island and the beaches (note that public beaches are open only until sunset). Do not leave any valuables unattended, they can and sometimes do disappear. You do not need to carry your passport if you can leave it safely in your ship.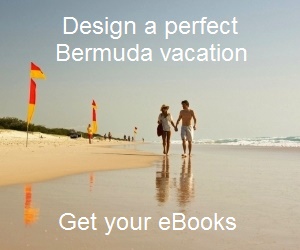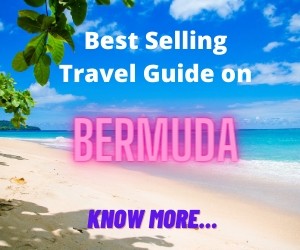 Sours: https://www.bermuda-attractions.com/bermuda_000172.htm
Bermuda nice is
.
Bermuda - Places To Visit
.
You will also like:
.
148
149
150
151
152