SERMONS ON
CHILDREN
Fantastic Family Children (6 of 9)
by Jerry Vines
I am in a series of messages which I am calling Fantastic Families. We are building around our theme for the year, Come Home. Among other things we need to be sure that we have a strong family and a strong home for our family. This morning we are going to talk about fantastic family children. Next Sunday morning, for those of you who may have prodigal sons or daughters, I will be speaking on the subject of A Fantastic Homecoming. It will be a message of encouragement and hope for you. There is a front-page article in the Florida Times Union this morning which discusses the issues of marriages. It says that...
READ MORE
Dads, Moms, and Kids (5 of 9)
by Ernest Easley
We are learning these days from Exodus 20: God's Guidelines for Building a Godly Home! More important than building a business, building a career, building a nest egg is building Godly Homes! You may become the President of the largest company in this city and have great power and influence, but if you've not pointed your children to Jesus Christ, you've not succeeded. But on the other hand, you may never become a big success in the world's eyes, you may never accumulate a mass fortune, but if you've pointed your children to Jesus Christ and built a godly home, you are successful! I would rather fail as a...
READ MORE
The Role of Children (5 of 6)
by Zach Terry
I'm going to teach you today - 2 of the MOST IMPORTANT principles that a Parent ought to convey to their children before they are out of the home. ILLUSTRATION; Growing up I spent a lot of time on the TN River. There were three kinds of boats/vessels that floated up and down that river. There were Barges, Motorboats and Jet Ski's. My dad owned a large inboard motor boat and a small jet ski. I spent a lot of time on each of those vessels. But thankfully I learned to operate and drive the large boat first. So many times I saw guys my age who grew up on Jet Ski's then transitioned over to a Motorboat only to find out...
READ MORE
The Place of Children in the Family
by Miles Seaborn
God uses the family to illustrate the relationship between us and God and between us as God's children. 397 times he refers to Father - Mothers - Children in their human relationship. God mentioned children and this earthly relationship so often because he meant them to be! They are a blessing of God and are to be treated as such. They can add the spice and joy to life or they can make a home hell on earth. They do not do it; right or wrong by themselves, but are guided - influenced and controlled through their parents. We urgently need to know what is God's plan for children and therefore, parents. Our world literally...
READ MORE
Does a Godly Home Guarantee Godly Kids? (3 of 5)
by Larry Osborne
WHERE'D WE GET THAT IDEA? Proverbs 22:6 What We Think It Says: If we raise a child correctly, he will come back to God eventually. What It Actually Says: If we raise a child according to his bent, he won't turn away. The Forgotten Distinction: This is a proverb, not a promise! WHY THIS IS SUCH A DEVASTATING MYTH: - It produces needless guilt, foolish pride, and a false sense of hope. WHAT THE BIBLE ACTUALLY SAYS: Genesis 1-3/ Ezekiel 18:1-32/ Proverbs 21:30-31 - Rebellion happens even in the best of environments. - Everyone is responsible for their own actions. - We can have lots of influence - we don't...
READ MORE
What Children Teach Their Parents (3 of 6)
by Curt Dodd
In ''The Family Circus'' little Billy says as a member of the family in this newspaper comic strip concerning Christmas Eve, ''I wish I could put tonight and tomorrow on fast forward.'' Christmas is a time for children; it's also a time for parents who I can say proudly I am one of and desperately want to be a much better one than I am. As I read the Christmas Story as I have done for years and years, there are several things that we can glean from this wonderful story, as we apply it to our lives and learn a little bit more about God, a little bit more about ourselves and a little bit more about our children. All of them come together during...
READ MORE
What Every Child Needs - Part 1
by Joe Alain
''Train a child in the way he should go, and when he is old he will not turn from it.'' Proverbs 226, NIV. James Merritt tells the story of the young couple who had just purchased brand new appliances for their home and they decided to give their old refrigerator to their parents. Since they lived a pretty good distance from them, they just shipped the refrigerator to them. A few days later the telephone rang and her mother said, ''Honey, we want to send you some money for the refrigerator.'' The daughter said, ''No, Mom, it's a gift. We want you to have it.'' The Mother said, ''But you could have sold it and made some money.'' The...
READ MORE
Bring the Children (6 of 6)
by Roger Thomas
Life would be a lot duller without small children around. Neater, maybe; but certainly duller! I can testify to that personally since we have had our six-year-old granddaughter with us for a week. Having small children around can be an educational experience as well. For example-Consider the top ten things you might not know if you didn't have children under ten years of age around the house. I must first offer a disclaimer. For those who already have children past this age, this list is hilarious. For those who have children this age, this is not one bit funny. For those who have children nearing this age, consider this a warning...
READ MORE
Blueprint for a Godly Kid (4 of 5)
by Jeff Strite
The first thing this text says to me, is ''why'' Why should we teach our kids about God? In Psalms 78:8, the Psalmist says the reason God's people were told to teach their children was partly so that: ''They would not be like their forefathers- a stubborn and rebellious generation, whose hearts were not loyal to God, whose spirits were not faithful to him.'' Ever since the sin in the Garden of Eden, the recurring difficulty for parents has been: How do you deal with kids who are: • stubborn • rebellious • and untrustworthy It's been like that for centuries. An Assyrian table written about 4700 years ago lamented: ''children no longer obey their parents...
READ MORE
And God Created Children (6 of 7)
by Jeff Schreve
After 2 years of marriage husband came home from work he walked in the front door. And the wife greeted him at the front door with a hug and a kiss. And she said ''Honey I have some big news.'' He said ''Oh what's that?'' She said ''Well in a little while there will no longer just be the two of us there'll be an addition to our family.'' He said ''Are you serious? You have made me the happiest man in the world!'' She said ''I'm so glad to hear that because week after next mother moves in.'' (Laughter) Not what he was expecting. Now today in our series Home Field Advantage we want to talk about children. We want to talk about raising...
READ MORE
Parents and Children in the Home (5 of 6)
by Josh Malone
Is there a topic a parent feels less qualified to talk about than parenting? I have 3 children ages 5, 3, and 6 months. I have not parented someone through elementary school much less the teen years, so this topic intimidates me. - At the same time it highly interests me because... I'm living it every day 24/7. And I want to do it well because I have been entrusted with parenting 3 image bearers of God. 3 souls God sent His Son to die for. While I feel like I have a lot to learn I take heart today in that as far as we know the Apostle Paul had no wife or children, and yet God used him to teach on both marriage and...
READ MORE
Jesus and the Children
by J. Gerald Harris
The message this morning has to do with Jesus and the children. The Bible teaches that children are a blessing from God. In Genesis 17:16 God was talking to Abraham concerning his wife Sarah. And God said, "I will bless her, and give thee a son also of her: yea, I will bless her, and she shall be a mother." In Genesis 33 we read that Jacob and Esau came together to restore their severed relationship. For many years they had been separated because of bitterness and deceit and hatred. But when they came together, Esau said to Jacob, "Who are those with thee?"And Jacob said, "The children which God has graciously given...
READ MORE
Jesus and the Children
by Rex Yancey
A bachelor wrote a book on rearing children. He entitled it the ten commandments of raising children. He got married and had one child. He changed his book title to ten suggestions for rearing children. He had a second child. He changed the title to helpful hints for rearing children. One man took of poll of what children thought about death and dying. One said, ''When I die, I don't want to go to heaven because I want to be with all my friends.'' Another said, ''When you die you don't have to do homework in heaven unless your teacher is there, too.'' Another one said, ''I am not afraid to die, I'm a Boy Scout.'' Another said...
READ MORE
Lie #10: ''I Can Teach My Children to Love Jesus While Neglecting Jesus' Bride.'' (10 of 10)
by Wyman Richardson
I would like to ask you to imagine with me that your son gets married. The wedding is beautiful. Everything goes off without a hitch. You and your spouse finally leave the reception with feelings of joy, contentment and exuberance. It is late when you finally decide to turn in for the night. You change our of your wedding clothes into your pajamas, cut off all the lights and lay down in bed. Just as you go to shut your eyes, there is a knock at your door. ''Who on earth could that be?'' you mutter as you make your way down the hall to the front door. You crack the door to see your son standing, alone, outside. Alarmed, you throw open...
READ MORE
Children of Promise and Children of Flesh (29 of 48)
by Patrick Edwards
The church in Galatia during the first century found itself locked in a dispute over whether faith in Jesus is sufficient for salvation. You see as we've discussed before, there were some from the Jewish religion who argued faith was necessary, but by itself could not save a person. Works of the Law, namely obedience to the Law of Moses, were required in order to be accepted by God. For anyone whose read the book of Galatians, you know, then, that Paul's major weapon for response was the Jewish Scripture, the Old Testament. He shows how faith has always been sufficient for salvation, and one of the many Old...
READ MORE
Lie #5: ''I Should Not Make My Children Attend Church.'' (5 of 10)
by Wyman Richardson
It was certainly an attention-grabbing headline: ''Some Atheist Scientists Are Taking Their Children to Church - But Why?'' The article was reporting on recent research revealing that ''17 percent of non-believers who have children said that they attended religious services more than one time in the past year.'' Their reasons for taking their children to church were interesting: - Some want their children to be informed about the religions of the world. - Some do so because of the religious convictions of their spouses. - Some appreciate the sense of community they feel at church. Regardless of their motivation, it is a tragic but...
READ MORE
Jesus Loves Children
by Jerry Vines
Tonight gives me the perfect setting for what I have been wanting to talk with you about for a good while. Listen to these verses in Mark 9, beginning with verse 36. "And he (the Lord Jesus) took a child and set him in the midst of them. And when he had taken him in his arms he said unto them, Whosoever shall receive one of such children in my name, receiveth me. And whosoever shall receive me, receiveth not me but him that sent me." Look at verse 42 of that chapter."And whosoever shall offend one of these little ones that believe in me, it is better for him that a millstone were hanged about his neck and he were...
READ MORE
God's Purpose for Our Children
by Johnny Hunt
John 10:10, "The thief does not come except to steal, and to kill, and to destroy. I have come that they may have life, and that they may have it more abundantly." 1. LOVE. John 3:16, "For God so loved the world that He gave His only begotten Son, that whoever believes in Him should not perish but have everlasting life." 1 John 3:16, "By this we know love, because He laid down His life for us. And we also ought to lay down our lives for the brethren." 2. INTEGRITY. Truthfulness Proverbs 20:7, "The righteous man walks in his integrity, His children are blessed after him." 3. FOCUS. Little child's lunch. John 6:5-14, "Then Jesus...
READ MORE
The Silence of a Father, the Sins of the Children
by Ken Trivette
There is one thing I have learned in the past 23 years; being a father is not an easy job. It is at times a delightful experience, but there are times when it is also a difficult excursion. As every parent knows, parenting is not without it's rewards, but it also not without its responsibilities. It is not without its thrills, but it also not without its tears. It is not without its proud moments, but it also not without its painful moments.Sometimes, fathers feel like the expectant father who passed out in the waiting room. Several fathers were sitting in the waiting room, while their wives were in the delivery room. A nurse came in and announced to one...
READ MORE
Jesus Loves The Little Children
by Daniel Rodgers
On Friday evening we had "Awards Night" in our church for our Neighborhood Bible Time program, which ran from last Sunday through Friday. We had many children throughout the week—teenagers and younger, who received the Lord as their Savior. How wonderful to see boys and girls come to Jesus. Many of those children we will never see again. Some people might ask, "Why all the fuss? Why all the expenditure of money, time and effort?" That was the attitude of the disciples in Mark, chapter 10: "And they brought young children to Him, that he should touch them: and his disciples rebuked...
READ MORE
Sours: https://www.sermonsearch.com/sermon-topics/sermons-on-children/
Creative Children Sermons
Quick Children's Bible Lessons for Children's Church & More!

Search our site:

When your audience is a group of kids, you need creative ideas for children sermons to capture their attention so they are able to absorb the truth of God's Word!  And not only will you need to "capture" their attention, but hold on to it for as long as you can!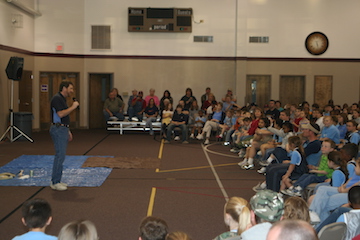 Normally a children's sermon is quick and to the point; most are given within a five to ten minute block of time.  There are many times we may need a quick Bible talk such as for Awana council time, an Upward half-time devotion, or during a children's event such as an annual Easter egg hunt!  There are times pastors insert a children's sermon into the worship service or one may be used for children's church.
A unique aspect of many of the occasions for children's sermons is that many times adults are also present such as the parents of the kids.  A children's sermon sometimes may be the only sermon some of these adults may hear; so let's make them count for the Kingdom!
Free Object Lessons:

Bible object lessons are perfect for children sermons!   Everywhere we turn, God has a lesson for us - whether it's from a butterfly in nature, a cell phone in our hand, or even a piece of silver. They can help us understand difficult concepts such as the Trinity. A chocolate cake can also teach a wonderful Bible object lesson on the truth of Romans 8:28. Yum!!! Or another "cooking" Bible object talk uses a recipe to teach that we can know what we believe to be true because "the proof is in the pudding!"
Holding up some simple object immediately captures kids' attention while also locking into their memory that association so that when they see the object again (hopefully) they also remember the lesson from the Children's Sermon!
Special Occasion Children Sermons

Easter:

Each year I am asked to give a quick Easter children's sermon message during our annual Easter egg hunt.  This is one of those occasions when parents & grandparents are in attendance and a wonderful opportunity to include the Gospel!
It's one of those times when kids are super excited with LOTS of energy...a time to keep it short and make the most of your time!  This year I tied in parts of the hunt itself so they would think about the message during the Easter egg hunt.

Fall Festival:

One of the stops at our church's Fall Festival is at the "Pumpkin Parable" booth where the Gospel is shared through carving a pumpkin.

Christmas:
Use the pieces of the Nativity for a quick walk through Christmas Bible verses.  Kids love the hands-on aspect!

Quick & Free Children Sermons: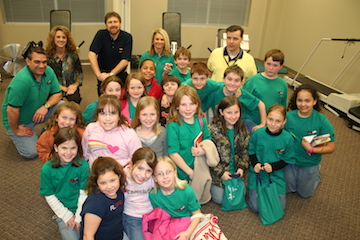 Children's Sermons.com offers over  150 Free Children Sermons  which include great Christian object lessons and more - all ready to teach and all FREE!
Children's Sermons Online provides you with a selection of five-minute Bible-based messages that children can relate to. Anyone involved with Children's Ministry is welcome to use them for free.
Sermons4Kids offers a searchable index of children's sermons from both the Old and New Testaments. Search for just about any topic or item and find not only Bible lessons, but also interactive Bible games and ideas to use. I wanted to use M&Ms for an object lesson for our Wednesday night children's program and found a great Children's Sermon teaching God's love for all people.  Another M&Ms candy object lesson can teach how each of us our different and yet the same because of God's love!
Bread of Life Ministries also offers a wonderful selection of themed Bible lessons for children. They offer a full curriculum designed to be used in children's church ministry or children's worship. Each themed lesson includes Bible skits, games, object lessons and more! Even if you don't need a complete worship plan, look through their themed object lessons for fun ideas. Some of the themed Bible lessons include: "The Fruit of the Spirit", "Time Machine", "Heroes", and so many more. In addition, they include children's church advice and ideas including how to structure children's worship and maintain control in children's church.
Special note: We do preview the websites to which we link, but are unable to peruse them completely. We try to check others' faith statements and make sure they do profess Jesus Christ as God's Son and salvation is found only in Him. It must, however, be your responsibility to personally dig into God's Word and allow the Holy Spirit to be your first and final teacher on all subjects.
"Our website may contain affiliate marketing links, which means we may get paid commission on sales of those products or services we write about. Our editorial content is not influenced by advertisers or affiliate partnerships. This disclosure is provided in accordance with the Federal Trade Commission's 16 CFR § 255.5: Guides Concerning the Use of Endorsements and Testimonials in Advertising."
---
Creative Bible-Bits Newsletter:

Let us help you keep up with what's new at Creative Bible Study with free Bible study lessons and ideas straight to your email!  Your information will be kept confidential and not be used for solicitation.

Free Ebooks:

Sours: https://www.creativebiblestudy.com/children-sermons.html
Bible Lessons and Sermons4Kids
For some people, the best thing about having chicken for dinner is the "wishbone." After you finish eating, two people each hold one side of the wishbone, close your eyes and make a wish. Then you pull on the wishbone until it breaks apart. The one who gets the biggest piece is supposed to have his or her wish come true. (If you have a wishbone, allow a boy and girl to try it.)
Have you ever wished for something? On the count of three, say out loud what you wish for: 1, 2, 3. (Pause for responses.)
Sometimes we make a wish without thinking about what would happen if our wish really came true.
Have you ever planned to have a picnic and it rained? Perhaps you sat and watched the rain and grumbled to yourself, "I wish it would stop raining." What if that wish came true and it really stopped raining FOREVER? There would be no grass, no trees, no flowers. Rivers, lakes, and streams would dry up, and all life would begin to disappear. This world would be a miserable place if it stopped raining, wouldn't it?
James and John were two brothers who were disciples of Jesus. One day, the two of them came to Jesus and said to Him, "Teacher, we want You to do for us whatever we ask."
"What do you want Me to do for you?" Jesus replied.
"In Your glorious Kingdom, we want to sit in places of honor next to You, one at Your right and the other at Your left." You see, they thought Jesus was going to set up an earthly kingdom, and they wanted to sit beside Him on the throne. They wanted to share in His glory and greatness.
Jesus answered, "You don't know what you are asking." Then He explained that whoever wants to be great must be a servant of all. He said, "For even I, the Son of Man, came here not to be served but to serve others, and to give My life as a ransom for many."
I don't think that being a servant was exactly what James and John were wishing for!
Sometimes you and I may say, "I wish I could be more like Jesus." But is that really our wish? If we really want that wish to come true, we must live as servants the way Jesus did. Only then can we be truly great and show God's love to the world.
Dear God, help us to mean it when we say, "I wish I could be more like Jesus." Please show us each day how to become a greater servant to those around us. In Jesus' name, amen.
Sours: https://sermons4kids.com/
July 27, 2014 - Kids Sermon
Sermon Ideas for Children
Looking for fresh ideas for children's worship times? Use these simple lessons to engage the children in your congregation in learning about Christ.
---
Matthew 28:1-15
Prepare: Secure a small cross.
Teach:
Show the cross. Explain that Jesus died on the cross, but after He died, they took His body down and placed it in a tomb.
Briefly tell the story of the first Easter morning.
Ask the children to say with you, "He has risen, just as He said."
Prayer suggestion: Thank God that Jesus has risen, just as he said.
---
Jesus Sent Out Helpers
Luke 10:1-24
Prepare: Bring your car keys and your Bible.
Teach:
When Jesus gives us something to do, He also helps us and gives us the power to do it in His name.
Tell the children you need someone to help you do something. Pick a helper. Show the child your car keys. Ask what he/she would think if you told him/her to go to your car, drive to your house, feed the dog, do the laundry, start cooking lunch and have it ready by the end of the worship service.
Tell him/her you know that would be silly and you won't ask him/her to do those things. Instead, ask him/her to hold your Bible while you tell the story. Ask the children to listen to what Jesus asked His helpers to do.
Tell the Bible story from Luke 10.
Prayer suggestion: Thank God that Jesus helps us to do the things He asks us to do.
---
Jesus Told About a Man Who Helped
Luke 10:25-37
Prepare: Ask three adults to help you on Sunday. One should be a neighbor.
Teach:
Jesus loves all people and wants us to love everyone.
Have the three adults sit where the children can see them.
Tell the children that one of them is your neighbor.
Ask the children to guess which one is your neighbor.
Ask the "real neighbor" to "please stand up." The teacher of the law wanted to know who was his neighbor.
Tell the Bible story from Luke 10.
Prayer suggestion: Ask God to help us follow Jesus' example and love all people.
---
Jesus Taught About Prayer
Luke 11:1-13
Prepare: Secure a cell phone. Arrange for someone to call you as you begin the children's sermon.
Teach:
Jesus taught His followers to pray with boldness and persistence.
Greet the children. Answer the phone. Ad-lib a brief conversation. Say that this isn't a good time for you to talk and hang up.
Ask the children if they have seen a phone like the one you are holding.
Ask whom they would call if they could call anyone in the whole world.
Ask if anyone would like to call God and talk to Him.
Remind the children that we can talk to God.
Tell the Bible story from Luke 11.
Prayer suggestion: Thank God that we can talk to Him anytime and anywhere.
---
The Lost Sheep, Coin, and Son
Luke 15:21-24
Prepare: Secure a dollar coin or other interesting coin.
Teach:
God rejoices when we turn from our wrong ways and seek a right relationship with Him.
Show the coin. Ask the children what they would do if they had a coin and lost it.
Ask what they would do if a pet ran away.
Ask how they would feel.
Ask how they would feel if someone in their family were lost or went away.
Briefly tell the three parables.
Prayer suggestion: Thank God that He loves us even when we do wrong or make mistakes.
---
Zacchaeus
Luke 19:1-10
Prepare: Borrow a picture of Zacchaeus from a children's Sunday School department.
Teach:
Jesus brings positive changes into the lives of those who follow Him.
Ask the children who the tallest child is in the group.
Ask the child to stand.
Ask a shorter child to stand.
Point out that neither child is finished growing yet. Both will get taller.
Show the picture you brought.
Tell the Bible story. Zacchaeus was finished growing physically, but he could still change in other, more important ways.
Prayer suggestion: Thank God that He can change our lives when we follow Him.
---
Jesus Received Little Children
Mark 10:13-16
Prepare: Ask a child to be ready to sit in your lap when you call his or her name during the children's sermon.
Teach:
Jesus blessed the children to show they are important to Him.
Tell the children that you usually bring something special to help them remember the children's story and that today, you have something really special.
Name the child you have enlisted. After the child is in your lap, tell the Bible story.
Tell the children that Jesus is never too busy for them. Jesus loves every one of them. Tell them that you do too.
Prayer suggestion: Thank God that children are special and important to Him.
Sours: https://www.lifeway.com/en/articles/sermon-ideas-for-children
Sermon ideas children
.
Object Lesson on Faith (Luke 17:5-10) Children's Sermon Message
.
You will also like:
.
192
193
194
195
196