CT-S200
Product Overview
Color Variations
See Color Variations by clicking on the tiles.
Make a pop color choice. Enjoy dance music.
Color Variations
See Color Variations by clicking on the tiles.
61 keys
Maximum Polyphony 48
400 built-in tones
77 built-in rhythms
60 Tunes
Lesson Function
Dance Music Mode with Voice
Amp Output : 2W + 2W
USB to host
Connection to APP
---
With the CT-S200 you can enjoy music whenever and wherever you like. Its compact size of 930 mm x 256 mm x 73 mm is 30% smaller in volume than the CTK-2500 and CTK-2550 models, and it boasts roughly 16 hours of alkaline battery life*. With a grip at the top of the keyboard and a weight of only 3.3 kg, it couldn't be easier to carry. The design incorporates rounded edges and corners, making it safely portable.
Period of continuous operation may be shorter depending on battery type and your playing style.
---
The CT-S200 features a simple, intuitive interface, offering an organized layout with fewer buttons by using both a full dot LCD screen and dial. It is also equipped with a home button that lets users return to the original screen at any time, making for a superior multi-function keyboard with enhanced usability.

---
Rich collection of 400 built-in tones
77 built-in rhythms, with Auto Accompaniment feature
Song Bank including 60 standard songs
Built-in Songs
Metronome function to help with lessons
---
The use of 13 cm x 6 cm oval speakers with strengthened magnets delivers surprisingly great sound for such a compact instrument. An additional function that optimizes the equalizer in tandem with the volume provides balanced sound from the bass to the highs, even at low volumes.
---
The CT-S200 includes a mode that lets users put together drum, bass, and synthesizer phrases to easily enjoy dance music, as well as 12 types of Dance Music Voices that sound great with dance music. Just press along with the rhythm to add accents to ordinary playing and enjoy dance music.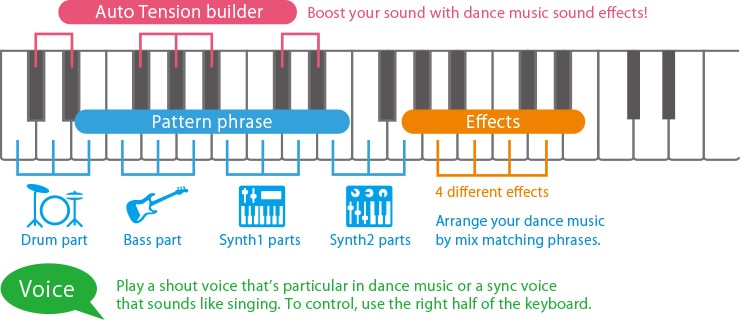 ---
Register your favorite settings to easily recall tones and rhythms such as those learned in music class when you practice at home.
---
The keys are designed in a piano-like box shape.
---
The CT-S200 comes with a USB to host micro B jack that allows you to enjoy making music easily, together with your smart device or computer. (Commercially available cable required.)
---
Display 50 in-app demo songs or downloaded MIDI files on the Chordana Play piano roll or musical score screen to play your favorite songs anytime, anywhere. Play music without reading a musical score by striking keys in rhythm with the bars as they scroll down from the top of the screen. Track your score on the app's scoring feature to make practice fun and watch your playing improve.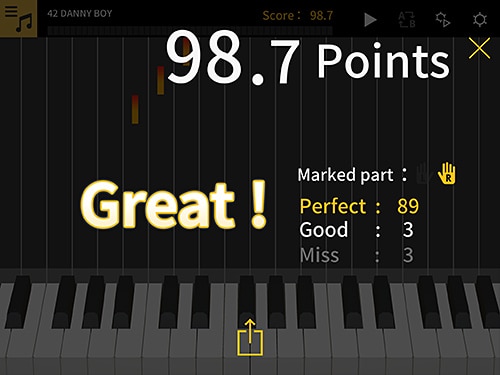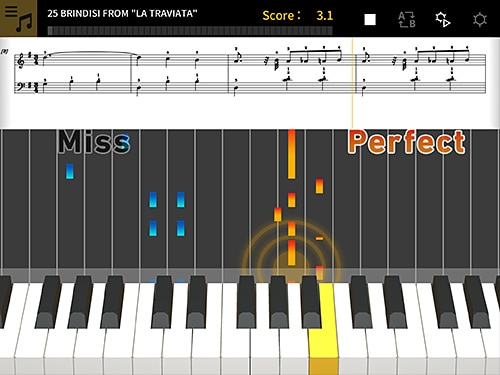 Connection method differs according to smart device model.
USB cable and adapter (sold separately) are required to connect a smart device to the CT-S200.
Add to the fun by linking the keyboard with the downloaded Chordana Play app in your smart device.
Chordana Play
---
The dedicated soft case is the ideal size for the CT-S Series and LK-S250, and the rolltop design offers better functionality and more style. Slip the backpack straps on and carry your keyboard wherever you go. Accommodates music stand and AC adapter, as well.
Optional Accessories
---
Click here for a list of the supported operating systems for the USB (TO HOST) feature.
Sours: https://www.casio-intl.com/asia/en/emi/products/cts200/
Making Music Fun.
Anytime, Anywhere.
In 1980, Casio made music creation available to everyone, everywhere with the very first Casiotone portable keyboard. The CT-201 was the first electronic keyboard with full-size keys that anyone could afford. It launched a legacy of helping musicians of any age, budget, or skill level sound their best.

Now, Casio proudly presents the next generation of Casiotone keyboards. Casiotone is the perfect first step, the perfect gift, and the perfect way to have fun making music.
Go-anywhere portability with 61 full-size keys
AC adapter included, optional 6xAA battery power
Inspiring collections of Tones for any player
USB-MIDI connects to Chordana Play app for lessons and more
Dance Music Mode lets you create and remix EDM (CT-S200, CT-S300, LK-S250)
Optional WU-BT10 Bluetooth MIDI/Audio adapter (CT-S1, CT-S400, LK-S450)
The CT-S200 brings the Casiotone vibe in your choice of white, black, or red. It's the go-to portable keyboard for anyone who's starting a new musical adventure.
The CT-S300 adds touch-response keys and a pitch bend wheel, letting you express yourself exactly how you want.
The LK-S250 has touch responsive keys that light up using our Key Lighting System, plus a microphone input so you can sing along. Learning your favorite songs has never been easier.
Available in black, white or red, the sleek and stylish CT-S1 is packed with 61 incredible Tones that will inspire any player, from a beginner to a seasoned pro.
With its wealth of AiX-powered Tones and Rhythms and a brilliant interface, the CT-S400 delivers incredible sound quality for musicians on the go.
The LK-S250 is the ultimate learning keyboard, and one you'll never outgrow. It combines a huge selection of AiX-powered Tones and Rhythms with a Key Lighting System to light the way forward.
No matter which Casiotone fits your style, you'll have fun making music anytime, anywhere. Weighing under 10 pounds and with optional 6xAA battery power, your Casiotone is always good to go.
Connect to the free Chordana Play iOS/Android app and take your music further, learning how to play your favorite songs from downloaded MIDI files. The class- compliant USB port connects to any Mac/PC/iOS/Android device.
All Rights Reserved, Copyright © Casio America, Inc. 1995-2021
Sours: https://www.casiomusicgear.com/products/casiotone-series
CT-S1
In 1980, the original Casiotone CT-201 allowed anyone to make music, regardless of skill level or budget. With the CT-S1, its spiritual successor, we've raised our own bar. The Casiotone CT-S1 is a great-sounding, stylish, ultra-portable keyboard designed for anyone to enjoy playing. Its incredible sound quality makes it an ideal musical partner for beginners and seasoned players alike, and its sleek, portable design makes it fun to play anytime, anywhere.
-61 full-size keys with touch response
-Available in black, white or red to match your style
-Stereo grand piano plus 60 other AiX powered Tones
-Powerful bass reflex stereo speaker system with surround effect
-Easy one-button recorder
-Strap pins for playing anywhere
-Class-compliant USB-MIDI connects to free Chordana Play app
-Optional WU-BT01 Bluetooth MIDI/Audio adapter
-Optional 6xAA battery power (AC adapter and music rest included)

Now It's Personal
The CT-S1 reflects your style in more ways than one. Choose the color that best matches your home, your look, or your life in general. Then, express yourself with 61 studio-quality, stage-ready Tones. And with a keyboard that looks and sounds this good, there's no need to keep it on a stand. Put in 6 AA batteries, attach a strap, and wherever you're standing becomes center stage. Basically Everything Like many of our Privia and Celviano digital pianos, the CT-S1's streamlined design features simplified controls that allow you to focus on selecting a Tone and practicing or performing without distraction. A convenient metronome button helps you keep time, and an easy one-button recorder lets you capture ideas.
The Heart of a Champion
The CT-S1's AiX Sound Source delivers sound quality that you'd expect from a keyboard costing hundreds, if not thousands more. Power on the CT-S1, and you'll be presented with a dynamic, expressive German concert grand piano placed in a virtual concert hall. You'll also find essentials like electric pianos, organs, strings, synths, and more, with Advanced Tones adding complex layers that react to your playing. A collection of vintage keyboard sounds is also included, featuring recreations of timeless, sought-after keyboard instruments. We've even included classic Casio sounds from our VL, VZ and CZ series. Small Size, Huge Sound
There are three ways to experience the CT-S1's amazing sound quality at its best. First, the bass-ported stereo speaker system delivers eyebrow-raising punch and clarity throughout the entire volume range. Second, plug in a good set of headphones for personal play. Third, press the SURROUND button, and the sound from the speakers will place you right in the middle of your music.
More Than Meets the Ears
A world of possibility lies behind these keys. You can choose virtual concert venues, layer tones together, add delay and EQ, adjust temperaments, and much more, right from the front panel. The FUNCTION button takes you far beyond the ordinary, and every CT-S1 comes with an easy guide that shows you exactly how to unlock the CT-S1's full potential.
Connected to Your World
The micro USB port connects your CT-S1 to any PC, Mac, iOS or Android device with no drivers or installation needed. Use the free Chordana Play app to learn to play your favorite songs with downloadable MIDI files. With the optional WU-BT10 Bluetooth MIDI/audio adapter, you can even connect wirelessly to your favorite devices to control them via MIDI, or to use the CT-S1 as a Bluetooth speaker.
Sours: https://www.casio.com/products/electronic-musical-instruments/casiotone/ct-s1
TECLADO CASIOTONE CASIO CT-S1 REVIEW COMPLETA
Say Hello to the New Casiotone
Your life partner to make and discover music.
Anytime, anywhere – simply start playing.
Color your days with expressive sound.
Find the Casiotone that's right for you, and open up a world of musical possibilities.
---
CT-S1
Your Style, Your Keys
---
CT-S400
Live Life Out Loud with Casiotone
---
LK-S450
Easy, Fun, Always by Your Side
---
CT-S200
Make a pop color choice. Enjoy dance music.
---
CT-S300
Touch Response and Pitch Bend Wheel for an expressive sound.
---
CT-S100
The easy way into music with a new style of playing.
---
LK-S250
Have fun practicing with the Key Lighting System.
Sours: https://www.casio-intl.com/asia/en/emi/casiotone/
Ct casiotone
.
CASIOTONE CT-S200 É BOM? REVIEW
.
Now discussing:
.
586
587
588
589
590