Study Abroad 2020!!!
November 13, 2019
World travel? YES!!! Say hello to our summer 2020 opportunities for international engagement.
We are excited to reveal upcoming opportunities to earn VLPA, W, and DIV credits and fulfill experiential learning requirements (with appropriate application, ask your adviser) across these unique programs. 
Many international studies details are now up to date on the Honors Program website, but please be patient as our partners across campus and at other institutions work to finalize a few details and build online applications.
HONORS STUDY ABROAD
Here's a quick overview of study abroad opportunities that are great for all UW undergrads, especially those pursuing degree(s) with Honors.
Art & culture abound during Summer A-term*
Netherlands: Dutch Designs — Innovation in Library, Museum, and Information Services in the Netherlands (Honors/iSchool)
How do libraries, museums, and information services engage with diverse populations in everyday operations and in attempts at innovative programs? Learn through site visits with professionals from Dutch academic, research, and cultural organizations, while exploring Amsterdam, Delft, Rotterdam, and other points of interest in the Netherlands. Program page: https://honors.uw.edu/study-abroad/2020-honors-in-netherlands/
Sweden/Iceland: A literary lens into Nordic justice, identity and culture — from the Vikings through today (Honors/Scandanavian Studies)
Explore justice, gender and identity in Iceland and Sweden while learning a few basics of Nordic languages. Delve into the cultural history of Iceland through medieval saga literature, followed by a close look at contemporary Swedish culture and society through readings from crime fiction and popular Nordic Noir. Program page: https://honors.uw.edu/study-abroad/honors-sweden-2019/
Italy: from Crisis to "Crisis"— Disaster, Migration, Politics and Art (Honors/Jackson School/Environmental Health)
Explore how Italian society has experienced, constructed, and coped with crises both real and imagined from ancient times to the present. Drawing on history, political science, public health, security studies, economics, sociology, anthropology, literature, and art history, we'll tackle the social challenges presented by two very different phenomena: natural disasters and migration. As you immerse yourself in the complexities of contemporary Italy this summer, you'll live in the UW Rome Center and enjoy excursions to Pompeii, L'Aquila, and Sicily. Program page: https://honors.uw.edu/study-abroad/italy-2020/
Peru: The Arts of Politics — Cultural Agency and Social Movements in Contemporary Peru (Honors/CHID/Latin American Studies/Jackson School)
What can art teach us about colonialism, political violence, and human rights? Art is a powerful way to understand the world and change it! We'll examine the ways in which artists, activists, and the state have used culture as a terrain for political struggle and explore how art can provide tools for understanding the workings of colonialism, political violence, and community resilience in the cities of Lima and Ayacucho, Peru. Program page: https://honors.uw.edu/study-abroad/peru-2020/
Go deep with environmentalists, doctors and indigenous leaders in Summer B-term*
Costa Rica: Land Use Issues in Rainforest Conservation (Honors/Biology)
For the famously-biodiverse lands of Costa Rica, policies of land conservation and sustainability are incredibly important. On this program, you'll explore the rich natural regions of Costa Rica through excursions to reserves, national parks and research institutes. You'll gain firsthand experience of issues surrounding ecological research, sustainable agriculture, ecotourism development and conservation while working with and learning from Costa Rican people. Program page: https://honors.uw.edu/study-abroad/2020-honors-in-costa-rica/
Ecuador: Sumak Kawsay —Well-Being, Race and Gender in Ecuador (Honors/History/Gender Women & Sexuality Studies)
The historically rich city of Quito, is home to vibrant cultural scenes seeking to transform gender and LGBTQ equity within Ecuador's "plurinational" state. Consider media & music's relationship to indigenous social movements rooted in Sumak Kawsay, an Andean world view incorporated into Ecuador's constitution. Participate in encuentros focused on ancestral and Afro-diasporic traditions, performing arts, and hip hop culture while giving back to our host culture through service learning and ancestral homestays. Program page: https://honors.uw.edu/study-abroad/ecuador-2/
Zimbabwe: Population Health in Action (Honors/Nursing/Global Health)
Learn how public health research is translated to evidence-based policies impacting population health through clinical care and community-based programs. Working within a public health research and implementation team (Zichire: Zimbabwe Community Health Intervention and Research Program), you'll perform clinical and community outreach services at multiple field sites. Also: lectures, tours and visits by professors and Ministry of Health (MOH) policymakers. Program page: https://honors.uw.edu/study-abroad/zimbabwe-2/
___________________________________
*Applications for these and more UW-run study abroad programs open soon (and are due Jan 31). It's never too early to start thinking about the places you'll go!
Sours: https://honors.uw.edu/news/2019/world-travel-yes/
Study Abroad
The Honors Program works closely with the UW's Study Abroad Office and the Office of Global Affairs to provide students with the most up to date information regarding future international education opportunities during these unpredictable times.  Please review the Study Abroad FAQs for updates and confirmation of summer 2022 programs. The Honors Program is cautiously optimistic that we will be able to go forward with our planned faculty led programs during Summer and Early Fall Start, 2022.  
Studying abroad with Honors is more than just visiting another country; it's engaging in global citizenship through interdisciplinary immersion. International engagement operates on a continuum with possibilities that range from fully-structured programs with other UW students to direct exchanges with partner universities and from open-ended independent research to work with internationally-focused organizations based in the Seattle area.
Study-abroad programs meet Honors experiential learning requirements while fulfilling general education and degree credits across arts, sciences and humanities in vibrant locations across many continents. Honors prefix courses fulfill the "W" additional writing requirements, and many of these programs also fulfill "DIV" diversity requirements. Note: Honors students must complete an Honors experiential learning application in order to obtain experiential learning credits.
Summer & Early Fall Start/Exploration Seminar Programs
Summer A 2022
Italy: from Crisis to "Crisis"—Urbanization, Migration, Politics, and Art (Honors/Jackson School/Environmental Health)
Dates: June 20 – July 17, 2022| 12 credits
This program will explore how Italian society has experienced, constructed, and coped with crises, both real and imagined from ancient times to the present. Drawing on history, political science, public health, security studies, economics, sociology, anthropology, literature, and art history, we'll tackle the social challenges presented by two very different phenomena: natural disasters and migration. As you immerse yourself in the complexities of contemporary Italy and visit important historical and cultural sites, you'll live in the vibrant heart of the city at the UW Rome Center's 15th-century Palazzo Pio.
Details/Info Sessions
Dutch Designs: Innovation in Library, Museum and Information Services in the Netherlands (iSchool and Honors)
Dates: June 19-July 16, 2022 / 10 credits (6 credits for graduate students)
This program is in collaboration with faculty and professionals from several Dutch academic, research, and cultural organizations, including DANS (Data Archiving and Network Services), the Dutch national eHumanities platform, the office of the Chief Science Officer of the City of Amsterdam,  and the Royal Netherlands Academy of Arts and Sciences. Based in Amsterdam, the political and cultural capital of the Netherlands, the program will provide students the opportunity to consider the intersection between diversity, innovation, and management in a culture that has many affinities with American society but is different enough to provide a critical perspective on the opportunities and challenges facing libraries and museums here.
Details/Info Sessions
Summer B 2022
Sweden: Justice in the Nordic Regions (Honors, Scandinavian Studies)
Dates: July 27 – August 23, 2022 | 12 credits
Explore concepts of justice in medieval Scandinavia and modern Sweden; as well as an introduction to Nordic languages. Delve into contemporary Swedish culture and society through readings from crime fiction and popular Nordic Noir.  This program provides opportunities for rich and unique experiential learning such as site visits, field trips, and guest lectures from the region.  You'll continually reflect on questions about power structures, access to justice, cultural identity, and intersections of gender, class, race, and religion.
There are no prerequisites for this program and English speakers will have no trouble navigating our host countries.
Details/Info Sessions
Early Fall Start Programs 
Spain (Honors, GWSS, Music)
August 22 – September 20, 2022 / 5 credits (Note: credits apply to autumn quarter)
More details forthcoming.
Denmark (Honors, English)
August 22 – September 20, 2022 / 5 credits (Note: credits apply to autumn quarter)
More details forthcoming. 
Other Useful Resources and Opportunities
Students may receive Honors core credit for work completed on a non-Honors study abroad program by creating and completing an additional ad hoc Honors project designed to supplement the regular study abroad experience. It is assumed that any Honors student who exercises this option is interested in pursuing the subject to a greater depth and with more intensity and is prepared to undertake the extra work. More About Ad Hoc Honors Credit
In addition to the study abroad courses, students may also embark on an international study project of their own choosing for Honors credit. This option is for motivated students prepared to show initiative and invest a great deal of time and energy. Students must have a faculty adviser to do independent study. Be sure to consult with an Honors adviser before pursuing this option! More About Honors Independent International Study
Bonderman Fellowships enable students to undertake independent international travel to explore, be open to the unexpected, and come to know the world in new ways. Available to UW graduate students (including those in the Law and Business Schools and other graduate and professional programs) and undergraduate students in the University Honors Program (Interdisciplinary, Departmental or College Honors) and in UW Tacoma's Global Honors Program, this fellowship gives students the opportunity to travel independently for at least eight months, to at least six countries, in at least two regions of the world. These are no credit fellowships and fellows are not allowed to study or do research. More About the Bonderman Travel Fellowship
Whether you're a student, faculty member, or potential international partner, please take a moment to check out the experiences of past Honors students on our Blogs and Profiles pages.
The UW Study Abroad website hosts a wealth of information for students interested in studying abroad, including:
EXPD is home to the UW Global Opportunities Scholarships, which are scholarships for students studying abroad. Application dates change on a quarterly basis, so be sure to check their website for the latest deadlines.
The Gilman Scholarship Program offers awards for undergraduate study abroad and was established by the International Academic Opportunity Act of 2000. This scholarship provides awards for U.S. undergraduate students who are receiving Federal Pell Grant funding at a two-year or four-year college or university to participate in study abroad programs worldwide. More About the Gilman Scholarship
Try these other departments for even more study abroad information and opportunities:
Sours: https://honors.uw.edu/study-abroad/
January 2021 Update: With study abroad programs still in flux due to COVID-19 travel restrictions, the Honors Program's study abroad awards will be available again in fall semester 2021 (and NOT in spring semester 2021). Applications can be submitted in advance of study abroad or for funding of previous travel if study abroad becomes available before Fall 2021.
The L&S Honors Program awards 4-6 study abroad grants each spring, with students receiving grants funded either by Thomas and Debra Kurz or a group of former faculty directors of the Honors Program. Students only need to fill out the Honors study abroad application (information below) to be considered for each award.

What are the Kurz and Directors' Travel Grants?
The Kurz and Directors' Travel Grants award $1250 to eligible L&S Honors Program students participating in a UW-Madison academic study abroad program in the upcoming academic year.  Students spending either one semester or one year abroad may apply for this award, although preference is given to those participating in year-long study abroad programs.
Who is eligible to apply?
You can apply for a Kurz / Directors' Travel Grant if you meet the following criteria:
You are a currently enrolled L&S Honors Student (HLA, HM or Comprehensive Honors)
Your cumulative GPA is at least 3.3 (students with GPAs under 3.3 can still apply, although awarding can take GPA into account as a criterion)
You will participate in a summer, semester- or year-long UW-Madison academic study abroad program during the upcoming academic year.
How are recipients chosen?
Kurz and Directors' Travel Grant recipients are selected by members of the L&S Faculty Honors Committee. They will evaluate your application based on the following:
Progress towards completing your Honors in the Liberal Arts, Honors in the Major or Comprehensive Honors degree(s)
Strength of statement of financial need
Strength of essay submitted in conjunction with application
What is the application process?
The following materials must be submitted to the L&S Honors Program office as a packet:
The application form, available from the Honors Program office in spring semester
The required written essay
One (1) letter of recommendation from a faculty member
Your UW-Madison student transcript (unofficial or official)
When is the application due?
Monday, April 27, 2020 by 11:59 p.m.
Please email your materials to [email protected] Your letter of recommendation can be sent separately to [email protected]
(The application deadline usually falls in mid- to late-April. Please refer to Honors On-Line for details in the spring semester.)
Award status notifications will be mailed to applicants within three to four weeks of the application deadline.
If you have additional questions about the Kurz or Directors' Travel Awards, please contact the Honors Program office at (608) 262-2984 or e-mail [email protected]
Sours: https://honors.ls.wisc.edu/study-abroad/
UW Study Abroad Winter 2021: JSIS Rome
Honors
For a full list of programs offered through the Honors Program, click here.
Below you can find descriptions of the different types of programs offered through the Honors Program. We also recommend you meet with your academic adviser to discuss the options you are interested in and how they would fit with your course of study.
UW Faculty-led Programs
UW Programs offer students the opportunity to study abroad with programs organized and taught by UW faculty. UW Programs are well-suited for students who want coursework in specific areas of study, wish to study abroad for a period of time that mirrors the UW academic calendar, desire some on-site support, and have limited or no foreign language background.
UW University Exchanges
UW has more than 60 student exchanges with universities around the world that are available to undergraduate and graduate students in most fields of study. University exchanges are well suited for students who want access to university courses in a variety of academic disciplines, seek full immersion in the student life and culture of a foreign university and society, and desire a high degree of personal independence.
UW Partner Programs
UW Partner Programs are approved study abroad options administered by other universities, study abroad program providers, or foreign language schools. UW Partner Programs are well-suited for students who seek coursework in specific or varied fields of study, desire on-site support, and may or may not have proficiency in a foreign language.
Sours: https://www.washington.edu/studyabroad/honors/
Abroad uw honors study
Study Abroad
The University Honors Program encourages Honors students to broaden their multicultural knowledge base and to develop their intercultural skills by participating in study abroad/travel study opportunities. Students may enroll in a Travel Study course through UW-W or matriculate at an accredited institution of higher education in another country. While abroad, they may complete H-Option Projects to earn Honors credits. The experiential learning afforded by studying abroad will better equip students to become global citizens in the twenty-first century.
To support study abroad, the UHP sponsors one $1000 Study Abroad Award each year. The application for this award is due February 20th annually.
---
Travel Study 491: Sociology Honors to Ireland and UK:
The Ireland and United Kingdom study abroad, offered spring semester of every odd-numbered year, is an exclusive opportunity for our UW-Whitewater Honor students. After preparatory classroom work in the spring semester, there is a three-week travel component to major cities, including Dublin, Belfast, London and Edinburgh.
This immersion experience results in significant growth in interpersonal skills, cultural proficiency, independence, and personal development. As a student from the last journey said, "It was the most enriching opportunity that I have experienced while at college." Another student observed, "They study so much history, both theirs and others'. It became apparent how ignorant and incompetent many Americans, myself included, are when it comes to our knowledge of the world we live in. The relationship between England and the rest of the UK is so deeply rooted; it was fascinating to learn the history and then to talk to locals…"
To learn more or to apply for the next Honors Travel Study to Ireland and the U.K., go to http://www.uww.edu/international/globalexperiences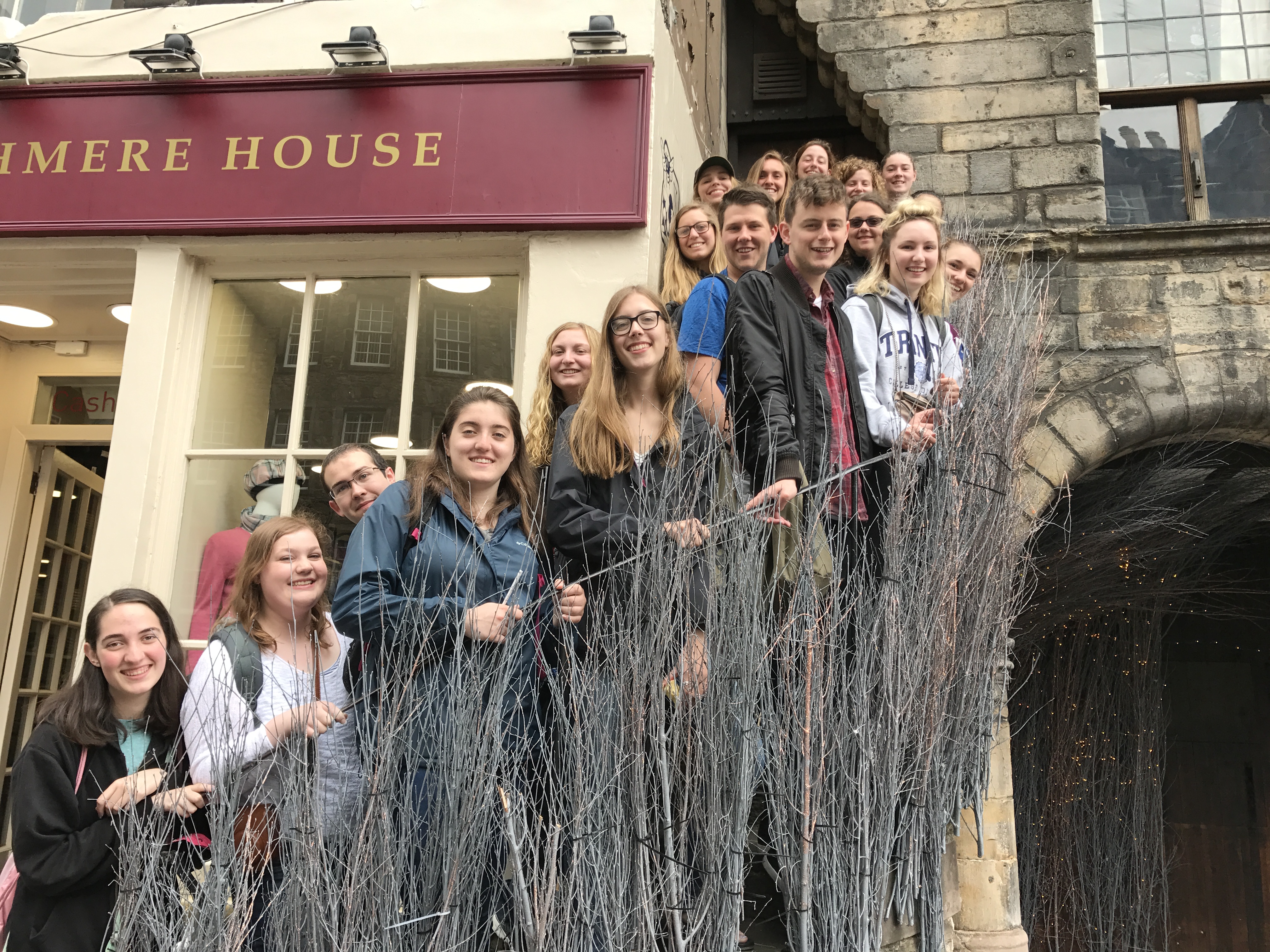 Sours: https://www.uww.edu
UW Study Abroad Connects Students with the World
Honors Abroad
Culture Connection Abroad
The Honors College offers one of its core requirements, Honors 275Q: Culture Connection, as a three-week study abroad program that is offered over interim each January and May. HNRS 275Q: Culture Connection Abroadoffers Honors students the exciting opportunity to engage deeply with the arts in locations such as Edinburgh, London, and Paris, where they experience some of the best theater, museum, and musical performances that the world has to offer. At the same time, students will further their ongoing development as writers by preparing and workshopping a series of papers about these events and productions. This program provides Honors students the fantastic opportunity to improve their writing and to build on their cultural experiences in cities famous for the arts.
If you have questions about our opportunities to study abroad, please contact Dr. Carlin.
Sours: https://uwosh.edu/honors/abroad/
You will also be interested:
Courses Abroad
Our vision is that every Honors scholar should be able to study for a semester abroad or go on a faculty-led international course at least once. We live in a global community; recognizing this and being part of that community are fundamental first steps to full engagement.
Travel Scholarships
We understand the difficulty and challenges that a study abroad program can present to a student. To support students with the financial challenge, Study Abroad scholarships are available from the Honors College and other entities on campus.
2022 Courses
J-term and summer courses are fantastic opportunities to study abroad between the fall and spring semesters so you do not fall behind in your major coursework.
For course descriptions of Honors Faculty-Led Study Abroad courses and to apply, visit the UWYO Abroad portal and search for the course title: https://uwyo-sa.terradotta.com/index.cfm?FuseAction=Programs.SimpleSearch.

For more information about Education Abroad, visit their website: https://www.uwyo.edu/uwyoabroad/index.html.
For additional questions about these courses, please contact the instructor of the class you are curious about.
---
2022 Summer Courses
Art Fairs and Contemporary Art: Venice and Kassel
Application Deadline: October 15, 2021
Estimated cost: $3800 PLUS airfare, most meals, and additional excursions
Instructor: Tracey Eckersley
[email protected]
For sixteen days, we will examine artworks by the world's most important up-and-coming and established artists.
First, we will visit the floating city of Venice and explore the Biennale, nicknamed the "Olympics of art." A welcome dinner and tour of Venice and St. Mark's Basilica is included, and optional trips to a Murano glass-blowing workshop, the Roman Christian mosaics at Ravenna, and a classical concert are available. You will also have opportunities to enjoy the sights and tastes (gelato!) of Venice on your own.
Then we will travel to Kassel and investigate documenta, originally developed to reintroduce contemporary art to Germany after Hitler's censorship. A tour of the city is included. You will also have opportunities to enjoy the sights and tastes (strudel!) of this city on your own.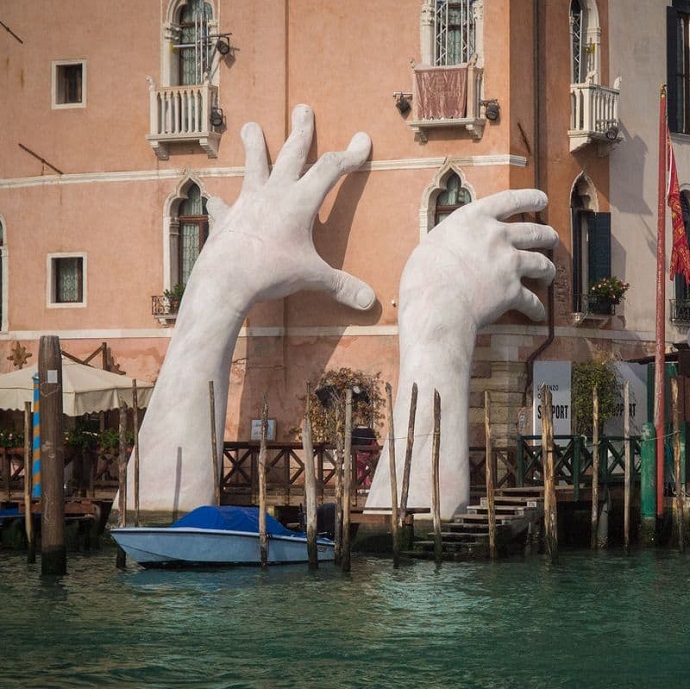 CIEL Middle East: Experiential Learning and the Israeli-Palestinian Conflict
Application Deadline: TBA
Estimated cost: $4750*
Instructor: Nevin Aiken
[email protected]

Program Dates: July 28 – August 16 (Summer 2022)
The Center for International Experiential Learning (CIEL) is a premier non-profit educational travel provider that draws on over a decade of proven programmatic and academic excellence in safely guiding students on experiential learning opportunities through immersive educational travel in conflict-affected regions led by internationally recognized scholars in partnership with local actors and a carefully designed and rigorous program of pre-travel education. 
Participants from UW in CIEL's Middle East program will join other students from universities across the US and UK in immersive educational travel to receive on-the-ground exposure to the people, politics and realities of the Israeli-Palestinian conflict as they transit between the difficult and contested geographies of Jordan, Israel and the West Bank.  As a unique part of their experiential learning program, students will actively engage with politicians, community leaders, non-governmental organizations, faith leaders, academic experts and victims/survivors from all sides impacted by the conflict to hear a comprehensive view of the divergent perspectives, narratives and human stories of people living in the region. As a result of their travel experience in the Middle East, students will return to campus better educated and more nuanced in their thinking about the Israeli-Palestinian conflict and empowered with the knowledge and transferable skills needed to emerge as leaders in addressing issues of division and polarization surrounding complex global problems and in their own local contexts.
*Program fee includes all in-country transportation, accommodations, meal and all program related excursions and entry fees.  Does not include flights to/from region, UW tuition/fees for up to 6 variable upper-division credit hours, $325 study abroad fee or any required vaccinations.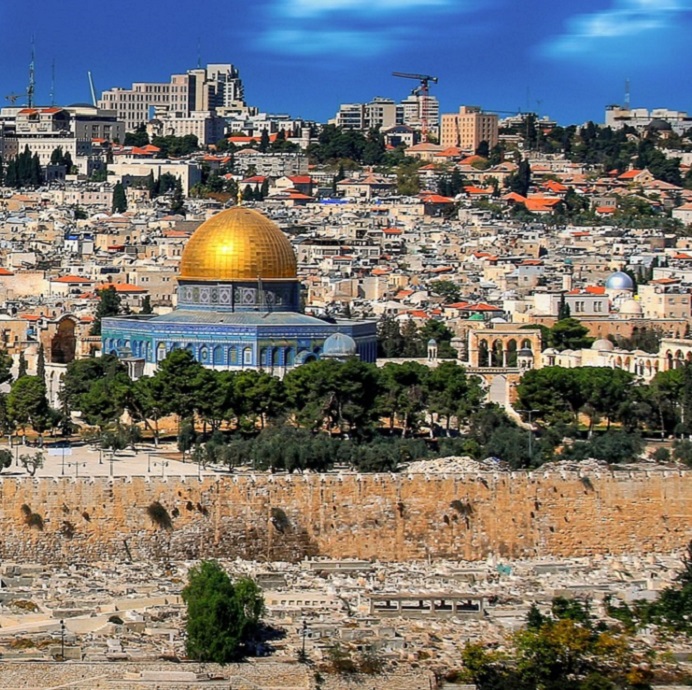 Modern Japanese Society and Culture
Instructor: Noah Miles
Application Deadline: Feburary 1, 2022
Estimated cost: $3500
Instructor: Noah Miles
[email protected]
Honors travel to Japan is a course designed to expose students to the widest range of Japanese experience. Museums in Japan are spectacular, food is of the highest quality, kindness and respect are typical.
Modern living in Tokyo- How the modern survives tradition: contemporary and historic art, shrines, fashion, food and a bullet train.  Hotel in Tokyo

Buddhist temple in Kyoto- How the ancient survives the modern- shrines and temples, meditation, tourists, tofu, castles, gardens, dance, a bamboo forest. Stay in Shunkoin Buddhist temple.

Hiroshima - the terror and the healing. How can anyone deal with it or not deal with it? Peace Park Museum, parks, Genpaku Dome. Sleep on Miyajima, hotel.
Miyajima- 3000 year old shrine on a little island outside Hiroshima- catharsis and oysters.

Naoshima- Hidden art treasures- four museums, beautiful scenery, the ocean. Hostel

Himeji/Mount Fuji hot spring- one or the other, but definitely one hot spring hotel in the tranquility and Kaiseki ryori!
Travel from Denver to Tokyo, some food, all accommodations, all travel within the Japan, entrance fees. Does not include: tuitions, study abroad fees, spending money, most food.
Shakespeare in England and Italy

Instructors: Peter Parolin and Leigh Selting
[email protected]; [email protected]
Application Deadlines: 
Friday, October 22, 2021 - Priority Application Date for Honors Program Students.
Monday, November 1, 2021 - Deadline for non-Honors
Estimated cost: $3700*
Dates of class: May 15, 2022 - June 5, 2022    
Shakespeare in England and Italy will give you a great introduction to the plays of William Shakespeare as texts and ongoing cultural milestones. The class also introduces you to the plays in performance – we attend seven or eight performances at major theatres like the Royal Shakespeare Company and the Globe as well as smaller and regional venues to explore the myriad ways that contemporary artists bring Shakespeare's plays to vibrant life. Finally, the course exposes you to amazing places in England and Italy, especially the great cities where we will stay and the social and artistic institutions that characterize them. Shakespeare set plays in Italian cities as a way of investigating cultural difference. There is a wonderful synergy between our own experience as visitors to England and Italy and Shakespeare's own repeated exploration of cultural encounters across difference.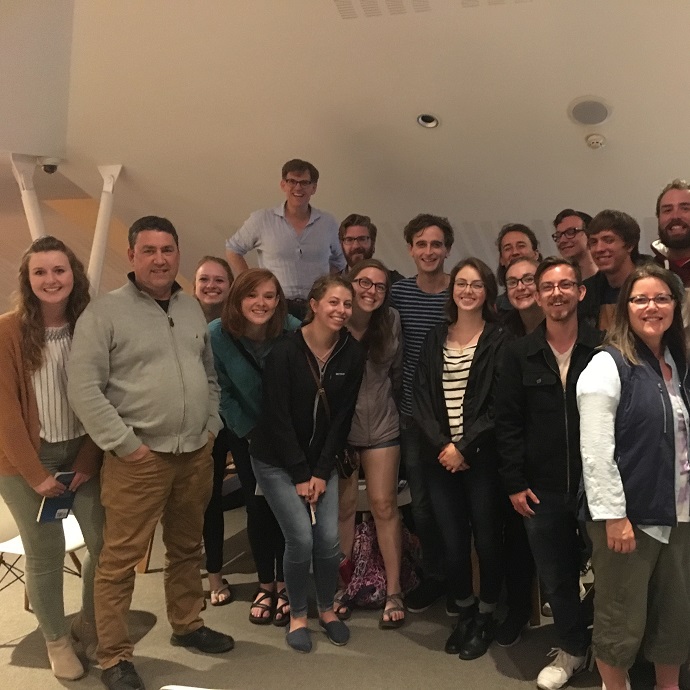 This class welcomes students from all disciplines. We study Shakespeare both as text on the page and as plays staged three-dimensionally in physical space. We consider set, costume design, music, and lighting. We also discuss themes of the plays, which touch on all fields of thought -- psychology, politics, gender, race, sexuality, history, mythology, economics, philosophy, and more.
The tentative travel dates for the class are Sunday, May 15 - Sunday June 5, 2022 (departing from and returning to Denver International Airport).  As well, there will be a few weekend dates in April and early May when the class will meet for required sessions.
The class will travel first to England, where we will spend about four days in Stratford-Upon-Avon, and eight days in London. There may be day trips to sites outside of London. We will then fly to Italy, where we will be based for three days in Vicenza and four days in Venice. In Italy, there will be day trips to Padua and Verona.
*Includes airfare, in-country transportation, accommodations, theatre tickets, excursions, some meals.  Does not include UW tuition/fees, $325 study abroad fee, personal spending money.
UW in Scotland: Stealing Culture
The Intersection of Criminal Law and Museums
Instructors: Nicole Crawford and Darrell Jackson
[email protected]; [email protected]  
Application Deadline: October 22
Estimated Cost: $3,500* 
In one five-minute sequence, the blockbuster Marvel movie Black Panther raises issues central to the modern museum world, including cultural appropriation and repatriation, the racial composition of museum staffs, and lingering stereotypes regarding visitors of color. Some of these concerns have been in the public consciousness since the 1980s, when the Greek government began campaigning forcefully — and so far unsuccessfully — for the British Museum to repatriate the Elgin/Parthenon Marbles, a group of classical sculptures removed from the Parthenon. But these issues have a fresh relevance today as society increasingly shifts away from a Eurocentric point of view and gains a renewed appreciation for the indigenous culture of formerly colonized nations.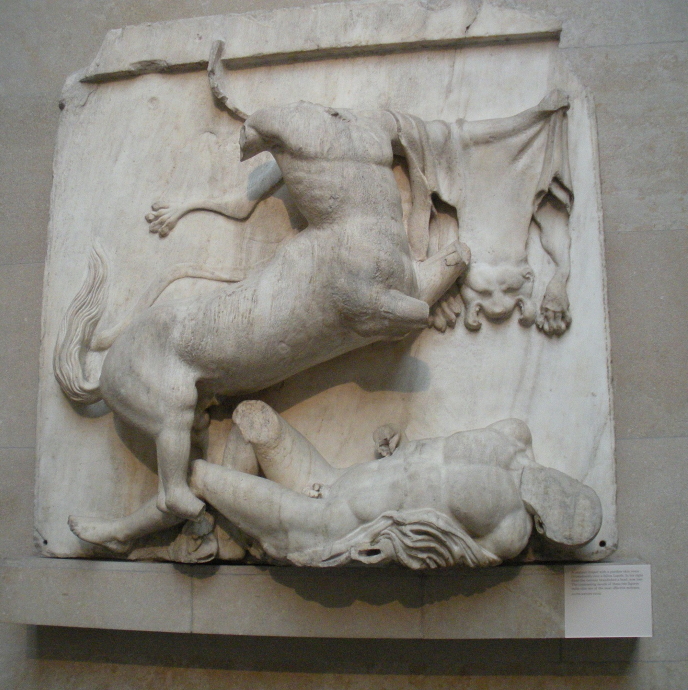 By spending time with international experts and visiting relevant locations in Scotland, England, and Greece, students will analyze all the different forms of theft that directly impact museums: cultural, fraudulent, and physical. By using the Elgin/Parthenon Marbles as the primary case study, this interdisciplinary class introduces students to the laws governing, and the circumstances behind, topics regarding visual arts as cultural goods, international theft and smuggling of works of art, forgery, questions of ownership, architectural preservation, and related matter.
*$3,500 covers all accommodations, entrance fees to museums and historic sites, some excursions, in-country transportation (including public transportation) and some meals.
Not included in cost: Airfare from and to United States, most meals, incidental expenses, COVID testing to enter U.K. if required, cost of passport if you need one. Tuition and fees, $325 in study abroad fees (which includes international insurance).
The Quest for King Arthur: Legend, Heritage and Tourism

Application Deadline: Feb 1, 2022
Estimated cost: $4175*
Instructors: Susan Aronstein, Kent Drummond
[email protected]; [email protected]
We all know (or think we know) the story of Arthur and his knights: the sword in the stone, Camelot, the Round Table, might for right.  In most cases, we are not sure how we know it. We just do. But take a look around you. Excalibur Hotel, Round Table Pizza, A Connecticut Rabbit in King Arthur's Court, Camelot 3000, Cursed, Spamalot—from Las Vegas to Broadway, television to PlayStation, restaurants to bookstores—the Arthurian legend permeates modern culture, selling us everything from video games and pizzas to hotels and tourist sites.

And while Arthur is everywhere, the best place to study him is Britain, his legendary birthplace, where the once and future king remains one of the country's most marketable brands.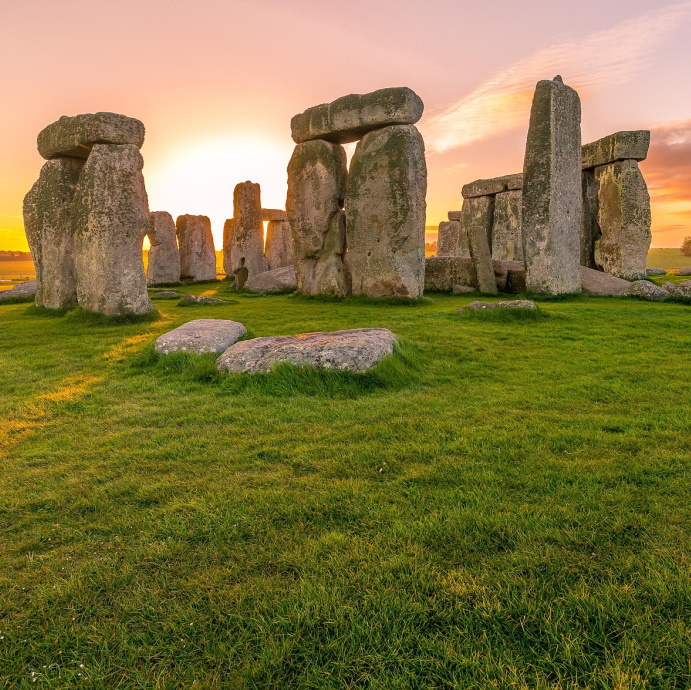 In this class, we will examine the intersection of Arthurian tales, medievalism, and heritage tourism, beginning in Laramie, with a two-day intensive introduction to Arthurian Legend and Heritage tourism, and then traveling to our home-base in Exeter. Our classroom will here and on the road—Winchester, Stonehenge, Tintagel, Glastonbury, and London. As we travel, we will be thinking tourists: observing, taking notes, analyzing, chatting along the way, and discussing the sites in the context of course readings.  In addition to scheduled trips, you will be given time to extend your study of heritage tourism by striking out on your own, with classmates, or with one of us on day trips--to Bath for a Jane Austen tour, London to see Shakespeare's Globe Theater, or Bristol to sail with pirates.
*Cost includes lodging and breakfast--12 nights in Exeter, 1 in Tintagel, 2 in London, airport transfers and travel within the UK, all excursions, admissions, and theater tickets, and a 4 day flex Brit Rail pass for additional exploration.
History of Particle Physics

Application Deadline: TBA
Estimated cost: TBA

Instructors: Rudi Michalek
[email protected]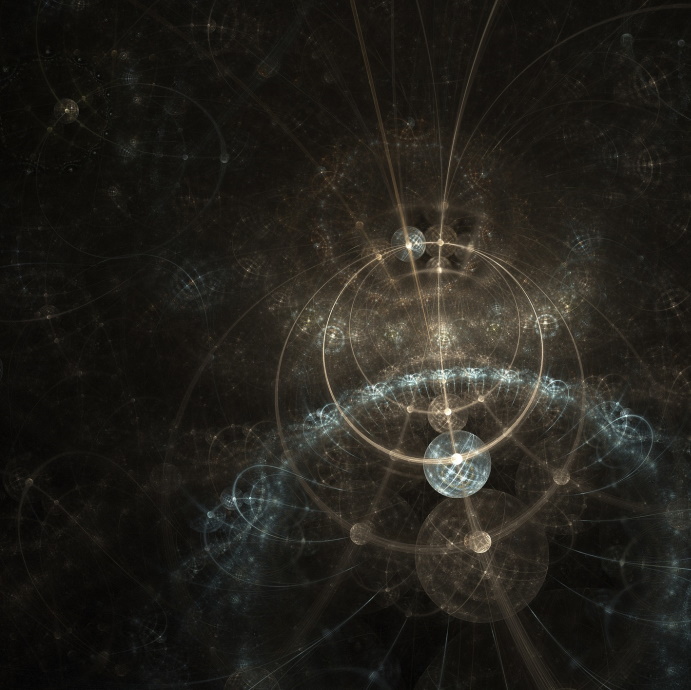 Puritanism: History and Myth

Application Deadline: February 15, 2022
Estimated cost: $4615

Instructor: Tammy Heise
[email protected]@uwyo.edu
Puritanism was never just a national phenomenon of early modern England. From its beginning, this religious and political movement had an international scope through its universalizing vision for the creation of the ideal Christian society. This class will examine how Puritans influenced art and architecture, literature and science, music and sports, and much more as they sought to enact their revolutionary religious agenda through political activism and even rebellion to overthrow (temporarily) the monarchy in England. It also will examine the profound shifts that occurred as religious dissenters became political rulers through Puritan settlement in New England. In particular, we will consider how Puritans sought to resolve their conflicting impulses toward "soul liberty" and spiritual equality with their insistence on rigid social hierarchies and violent expressions of religious intolerance. 
Controversies over religious and political authority — like the Pequot War and Salem Witch Trials — had significant implications for constructions of race and gender and in early American and their effects still matter.
Examining such controversies also helps to reveal reasons for the persistent misunderstanding of Puritans as the originators of religious freedom and the role this misunderstanding plays in modern American culture. In many ways, to be an American today is to grapple with Puritan history and its mythic paradigms for understanding American national identity. Contemporary attempts to center American history on the Puritan settlement of New England and on Puritan influence in the development of U.S. political and legal structures also represent powerful attempts to preserve Protestant religion at the center of American culture. Such American mythologies of Puritanism as the source of American national identity flatten the messy contours of Puritan history in an attempt to authorize new and sometimes theocratic religious visions for American society.   This class also will explore counter-narratives to the Puritan origin myth in America and what they reveal about competing visions of American national identity.
Travel dates are May 15-26, 2022 to New England (Boston, Plymouth and Salem, Massachusetts) and England (including London, Canterbury, Cambridge, Salisbury, Bath, and Stonehenge).
Proposed Courses for Jterm 2023
*These are courses that are currently in exploratory stages.
Political Revolucion, Cultural Evolucion: Study Abroad in Paris, Barcelona, and Ronda
Instructors: Lori Howe and Zach Taylor
[email protected]; [email protected]
The A&S Core Global aspect of the course compares ancient and modern geopolitical elements of Spain to those of the U.S., while the Human Culture aspect explores ancient and modern art, dance, music, food, architecture, and religions. Political revolution influences cultural evolution, and vice versa; this joint exploration illuminates the complex, ancient threads, woven together over millennia, depicting the vibrant nation of España.
After three splendid days in Paris, we will explore exciting, urban Barcelona before then moving south to the historic, iconic pueblos blancos, or white mountain towns, of Andalucía. We will be headquartered in the walled city of Ronda, famed for its ancient architecture, culture, food, and museums.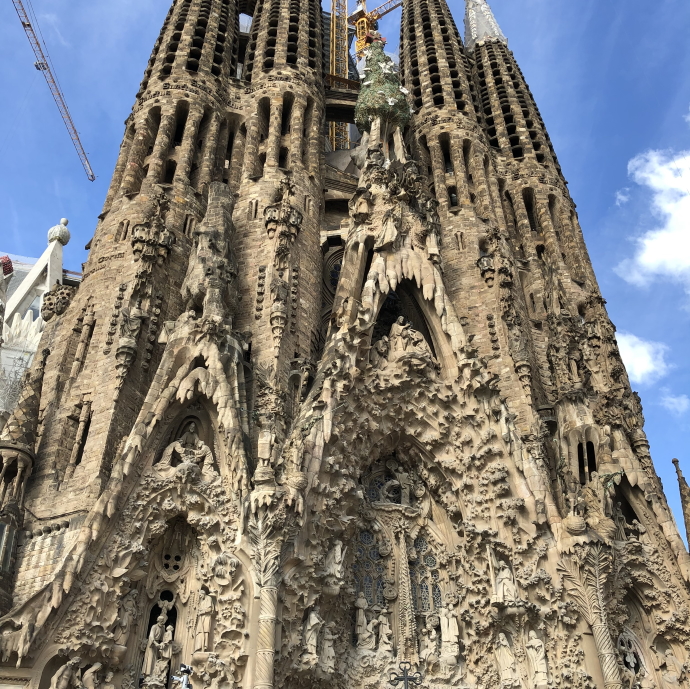 Buddhism in Thailand

Application Deadline: TBA
Estimated cost: $2795-2995
Instructor: Kate Hartmann
[email protected]


Some bad news: life is stressful, unpredictable, and full of pain and suffering. It's true now and it was true in the 5th Century BCE when the Buddha lived. Some good news: the Buddha claimed to have discovered a path by which people could escape this pervasive suffering. In the process, he planted the seeds for a religious tradition that has been influential across Asia and, more recently, the modern West.
In this course, we will explore the diverse ideals, practices, and traditions of Buddhism while exploring the ways Buddhism is lived and practiced in Thailand. We will explore key ideas from the Buddhist tradition about impermanence, desire, and the nature of the self, and ask how these ideas were taken up and reimagined as Buddhism developed.
The course has two primary goals. First: to understand how, in various times, places, and cultural contexts, the Buddhist tradition diagnosed the origins of human suffering, imagined the goal of freedom from suffering, and proposed a path to such freedom. Second: to understand the relationship between Buddhist scriptural traditions and Buddhism as experienced in everyday life by people in Thailand. What do Buddhists seem to be doing? How does Buddhism play a role in their daily lives? How do we think that this daily practice relates (or does not relate) to scriptural sources?
We will explore these questions in Thailand as we visit gorgeous temples, shop at the floating market in Bangkok, relax on the beaches of Pattaya, volunteer at Elephant Nature Park, eat delicious Thai food, and much more! 
Sours: http://www.uwyo.edu/honors/courses-abroad/current-courses-abroad/index.html
712
713
714
715
716