Top Ideas for Grave Markers
When a loved one passes away and the plans are made for a burial, it's important to research ideas for grave markers and engravings before making a purchase. Choosing a grave marker is an important process because a grave marker ultimately becomes a part of a loved one's memorial. It is a memento by which people will remember a loved one and visit years after their passing. For some, a grave marker will be a simply gesture to the life of the loved one, while others may want to pay more to honor a loved one in a big way.
While it may be difficult to think about, researching grave markers is especially important if the loved one was a spouse or a parent and you are considering if the grave marker should have room for another person. If so, it can be designed in a way that can represent a couple and updated when a second person has passed.
The following ideas for grave markers are taken from best practices and themes commonly seen at cemeteries in the US. That being said, designing a grave marker for a loved one is a personal process. So talk to friends and family before choosing a design and don't hesitate to break from the templates you're given to choose from.
Granite Flat Cemetery Markers
Grave markers can be made from a variety of materials, including granite, bronze, marble, sandstone, limestone, soapstone, fieldstone, stainless steel, cast iron, and others. The most popular cemetery markers consist of a single plate made of granite because they are durable, easy to clean, and at times preferred by a cemetery. A granite individual gravesite marker can commemorate loved ones with basic information, including a person's name, date of birth, and date of death. Depending on the size of fonts used and the size of the marker allowed by the cemetery, you may also be able to include a short message like "A loving father" or "In loving memory." Keep in mind as you're researching that an average individual gravesite marker will measure around 24 in. X 12 in. X 4 in., while a double grave site marker would need to measure double in length.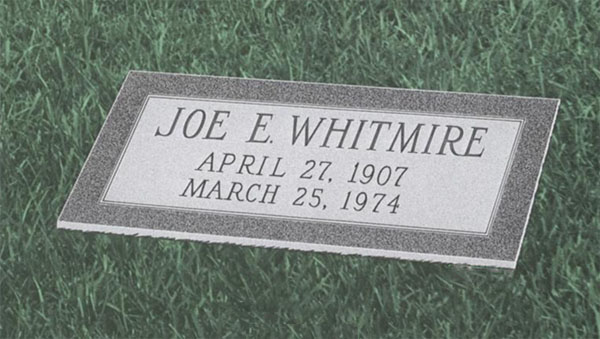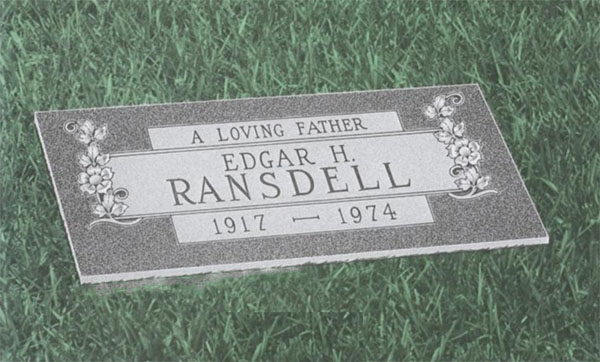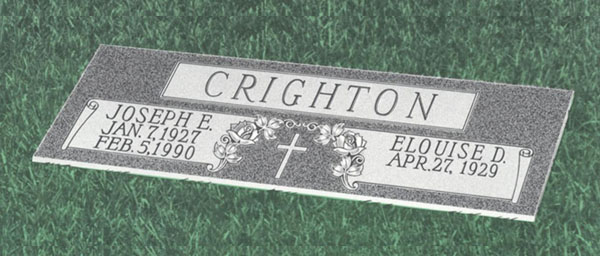 Browse grave markers
Bronze Flat Cemetery Markers
Grave markers can also be cast in bronze with a simple yet elegant design. Bronze is comparable to granite in terms of durability and ease of cleaning, but may appeal to someone looking for a different aesthetic. Keep in mind that some cemeteries will require that you mount a bronze plaque onto a granite base, which would increase the cost by needing to use two different materials.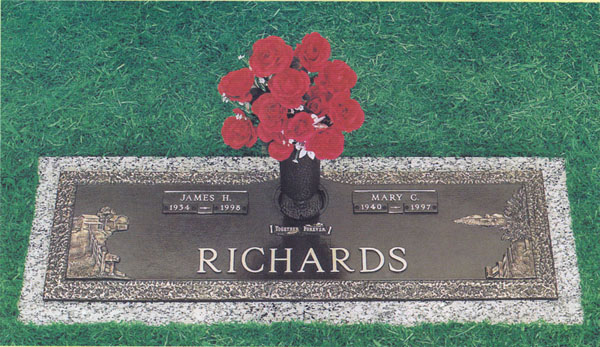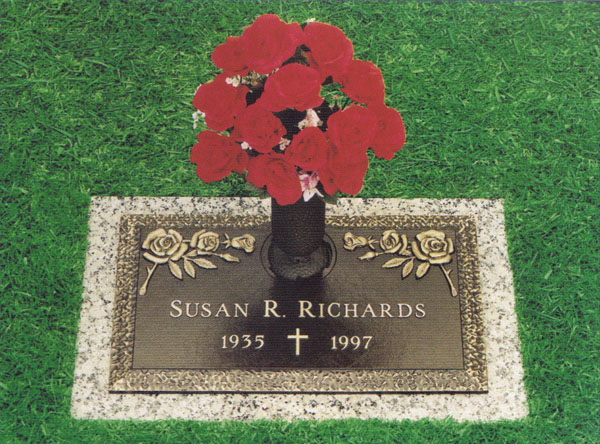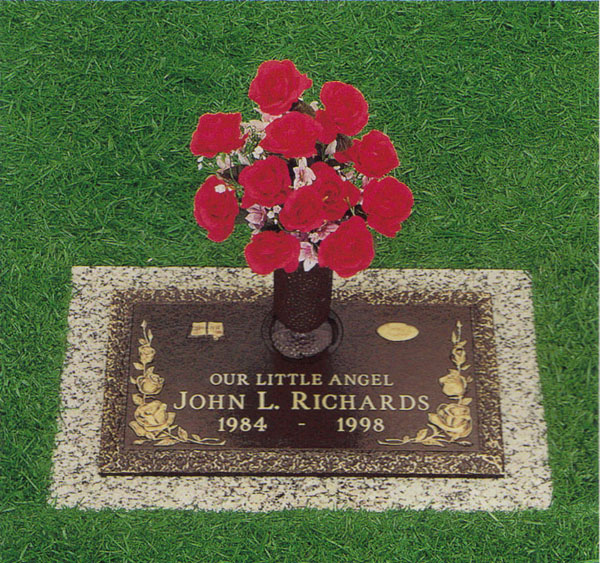 Browse grave markers
Raised Cemetery Markers
A raised cemetery marker, also called a slanted cemetery marker, can be made out of bronze and granite and be preferred over a flat marker because it can stand out more above other flat markers and be spotted easier from afar. Raised markers will have a slant to make it easier to read the cemetery marker from a distance.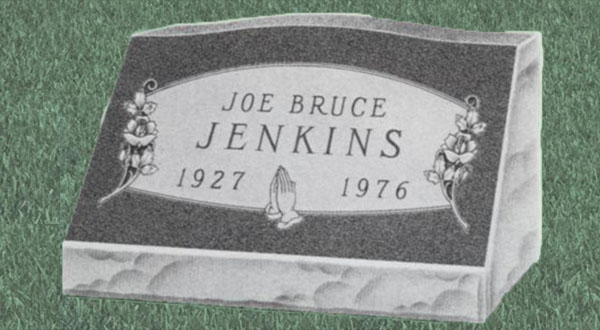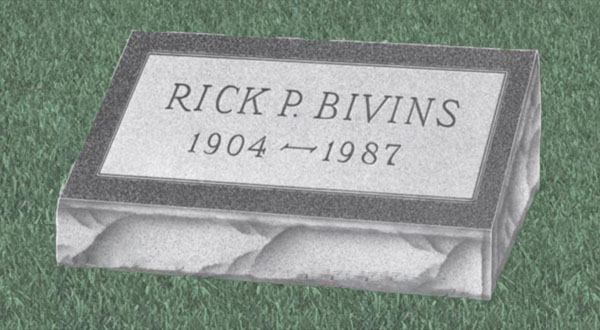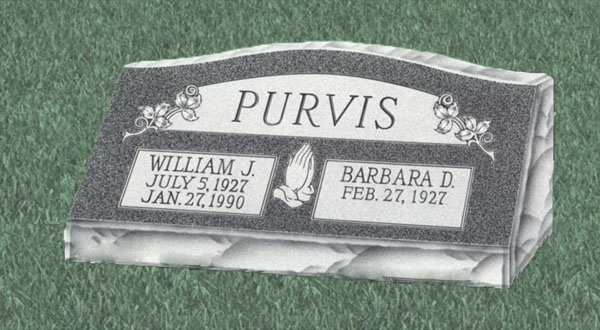 Unique Headstones
Both bronze and granite are easiest to carve, and therefore lend themselves to be better materials for custom and detailed designs. Honoring a loved one may be better with a custom design that can capture a detail or image that represents a loved one. You'll want to contact a headstone maker and discuss your design details with them directly. Most headstone makers will work with you through a process to ensure the end product is exactly what you're looking for. Since headstones are so expensive and are intended to last, be clear about what you're looking for, what your expectations are, and ask what your options are when speaking with your chosen vendor. If you don't know any local headstone makers or aren't sure where to start, you can always purchase a headstone online.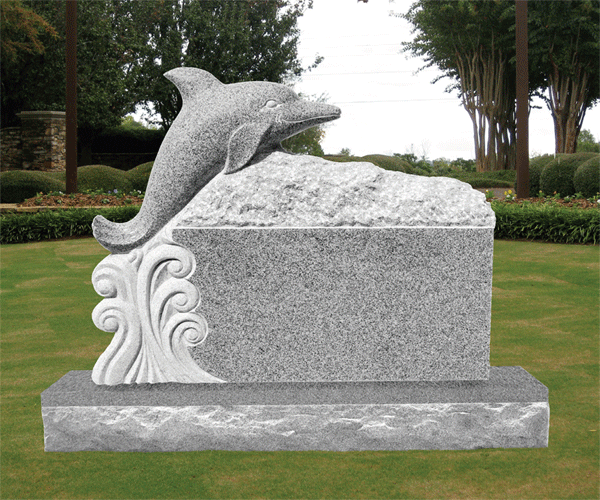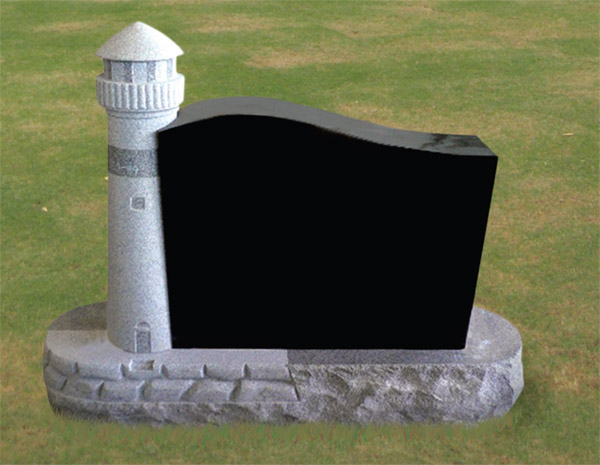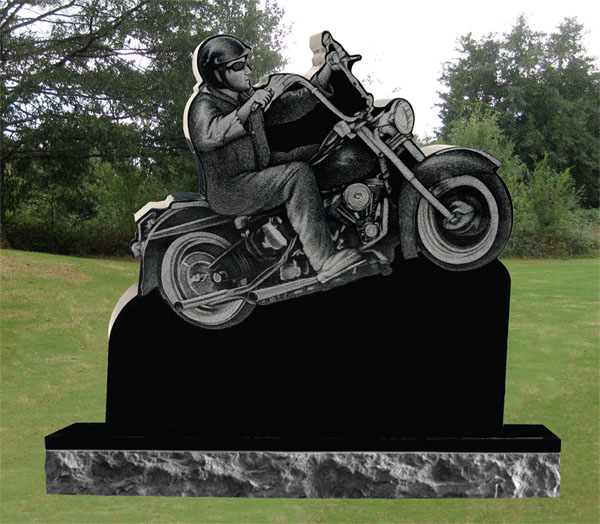 Browse headstones
Religious Headstones
If you would prefer to commemorate a loved one with religious symbolism, there are many religious headstones to choose from. Headstones are different from grave markers in that they aren't flat and are instead upright. Upright headstones tend to be much more expensive than flat grave markers due to the amount of material used to make the headstones. Religious headstones that include religious depictions can become very expensive, depending on the type of design you're interested in and the intricacy of your headstone choice. If purchasing a religious headstone is something you're set on, but don't currently have the funds for, you could consider purchasing a religious headstone that doesn't have intricate statues or designs added on and instead simply has a religious verse engraved on the stone itself.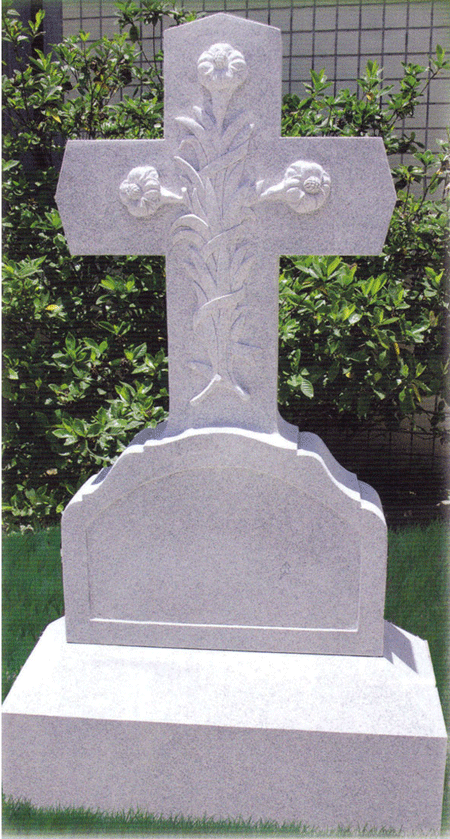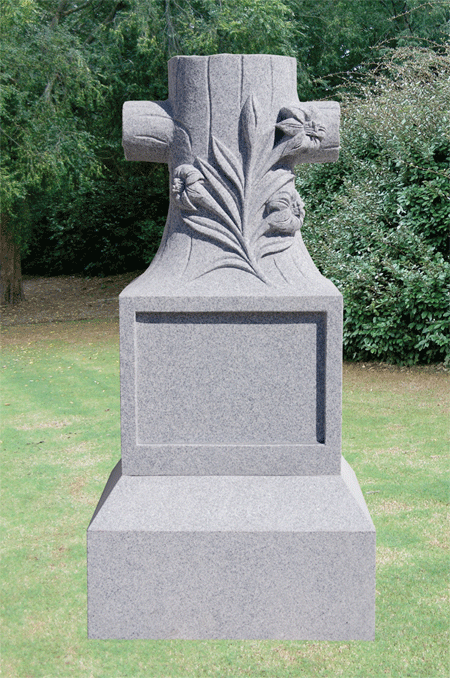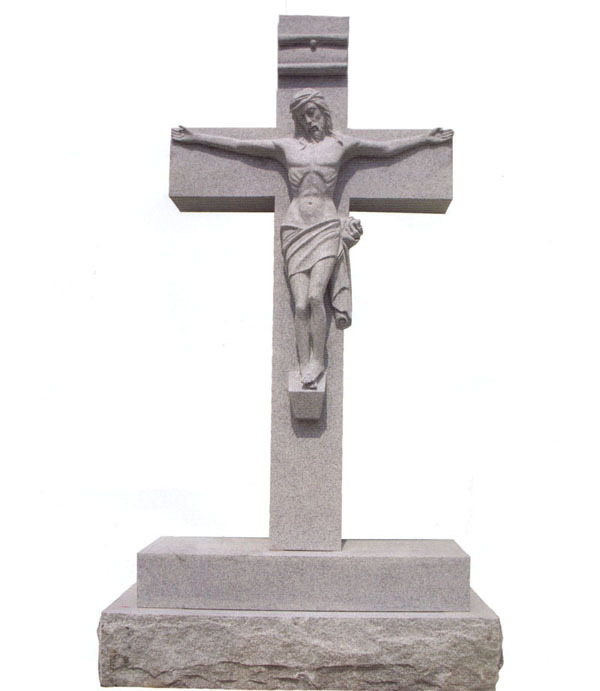 Browse upright headstones
If you're looking to purchase a grave marker or headstone, visit Clear Stream Monuments where you can browse ideas and choose from a variety of options, or customize your own.
Want to see more articles like this?
Like us on Facebook:
Sours: https://everloved.com/articles/memorial-products/top-ideas-for-grave-markers/
Types of  Monuments –  Flat Grass –  Bronze – Slant – Upright – Pillow
Flat Grass Headstones

Flat Grass Headstones and Grave Markers: (Single , Companion  or Children Designs)  are the simplest and least expensive of all memorials. Usually flat markers are rectangle in shape. Unique memorials can be created by choosing special cut designs. Most cemeteries regulate the size and sometimes the color or design engraved on the marker. Cemeteries that have exclusive flat markers section will require a flat marker for those.
Upright Monuments
Upright Monuments: provide the most comprehensive memorial design choice. Upright monuments usually have at least two pieces- the tall and standing upright piece is called a Tablet and the low lying granite piece is called a Base. Usually an upright monument is set on either a concrete foundation or a granite foundation.
Slants and Bevels (hickeys) Headstones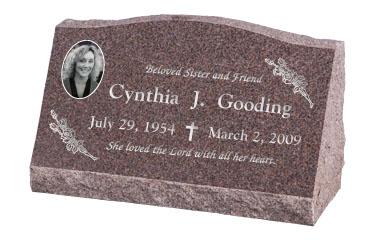 The Slant Marker sits in an upright position and gives the appearance of the more expensive upright without the high cost. The Slant Markers come with a polished face, and have rock pitched edges .
The Bevel Marker is much like the Flat Marker. Bevel Markers lay flat on the ground and have a slanted face to give a small upright appearance. Our Bevel Markers have a polished face and rock pitched edges
Sours: https://www.suncitygranite.com/headstones-monument-grave-maker-memorial/
Flat Grave Markers
At Pacific Coast Memorials our standard Flat Grave Markers are 4" thick and come in your choice of Granite Colors. If you don't see a specific size you are looking for, let us know and we can cut a marker to any size you need. We produce some of the finest affordable Grave Markers and headstones for graves among monument companies; view our online Flat Marker Portfolio for examples of our work.
There are a few options to consider when choosing your Flat Grave Marker, namely:
Granite Color - Click here to view our selection of Granite Colors.
Marker Size - View the diagram of our standard headstone prices and sizes below. Other sizes or custom shapes are available.
Custom Options - Personalize your memorial with Inlayed Granite, beveled edges, Portraits, bronze inlays, and custom shapes.
Layout & Design - Standard designs and unlimited lettering are included in our prices, at no extra charge to you. View our Headstone Designs Gallery or our Flat Marker Portfolio for ideas on design layout.
*Discounted Wholesale Shipping* - Please Ask For A Wholesale Shipping Quote From Us.
---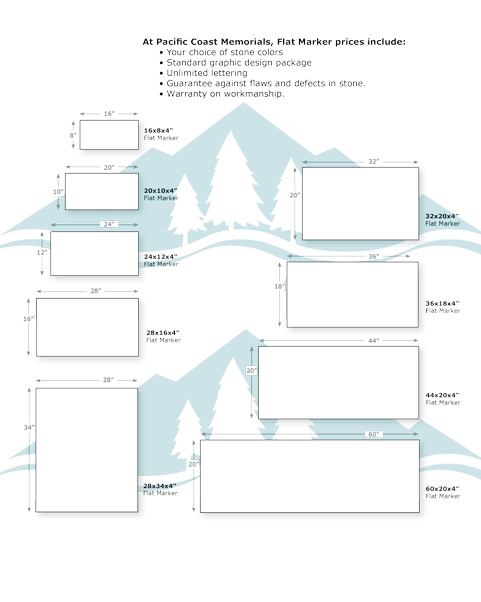 Sours: https://www.pacificcoastmemorials.com/flat-grave-markers
Monument Company Tour- behind the scenes look at how a headstone is created
Flat Headstones
Losing a loved one is never easy, but you are not alone during this difficult time. Legacy Headstones is a family-owned and operated business that is committed to alleviating many of the burdens our customers face while laying their loved ones to rest. We offer a beautiful selection of flat headstones made of black, grey, pink, and red granite, as well as bronze. With almost a century of experience handcrafting quality memorials from nothing but the finest materials available, we know the kind of care and detail it takes to create a long-lasting gravesite that will honor all memories of the deceased. Explore our headstone selection today to find the perfect memorial for your loved one.
Both bronze and granite flat headstones are extraordinarily resilient and impermeable to environmental conditions. Our granite headstones are currently available in black, grey, pink, and red. All the headstones in this selection are grass-level, an economical choice for anyone with a tight memorial budget. Flat gravestones are suitable for cemetery plots or private memorials. Due to the discretion of most cemeteries, we recommend that you check with the appropriate authorities to see if there are any limitations on headstone style or orientation prior to purchasing.
Flat headstones provide high-quality craftsmanship at affordable prices. Best of all, grass-level headstones can be installed regardless of orientation. We offer a wide variety of sizes for you to choose from, and our online design tool allows you to save your designs and preview prior to completing your purchase. Many people choose to add epitaphs or special messages to share with the deceased and all who come to visit them. Commemorate your loved one's charm, personality, or warm smile by adding a favorite photograph. We use the most talented and knowledgeable laser engravers to ensure your design is perfectly transcribed.
Whether bronze or granite, our flat headstones are guaranteed against wear and tear. Each custom headstone is designed to withstand natural deterioration, cracking, and discoloration for a lifetime. If you have any questions or concerns while designing your own headstone, please do not hesitate to contact us for further assistance. Please let us know how we can help turn your vision into a reality.
Learn More
Sours: https://legacyheadstones.com/flat-grass-level.html
Ideas flat headstone
Flat Grave Markers
Flat Markers are the simplest and most economical of all memorials. Flat Markers are set flat and flush to the ground. They are usually 3-4 inch thickness, rectangle in shape, polished surface with sawn sides. From Flowers, religious symbols, emblem to flags, natural scenery and portraits, we can sandblast or engrave any desired pattern or artwork reflecting lifestyles of your beloved one. Granite flat markers are also called as Grass markers, Flush markers, Gravestones, Cemetery flat markers and Flat tombstones.

If you need a more personalized grave marker or headstone, Please contact us through [email protected] | (800) 250-6778.
View Size & Price Details
Size (Inches)
Gray | China Rose
Black | Bahama Blue | Paradiso
India Red | Multi Red | Tropical Green
Black Galaxy | Blue Pearl
Individual
20" x 10" x 3"
Individual
24" x 12" x 4"
Individual
28" x 16" x 4"
Companion
36" x 12" x 4"
Companion
48" x 12" x 4"
Sours: https://www.headstonedeals.com/flat-markers/
How To Raise A Footstone
Flat Headstones or Single Grave Markers
Flat Headstones or Single Grave Markers memorialize a single person. Flat Headstones or Single Grave Markers typically feature a smaller amount of text than other types of headstones. However, a wide variety of images, designs, and symbols are available in our art files to help memorialize the one you love. Whatever personalized flat headstone or grave marker you select, Schlitzberger and Daughters will work diligently with you to design and create it to your exact specifications and desires. Please contact us for more information about flat headstones or single grave markers.
The Schlitzberger family has been crafting monuments and memorials since 1922; it is our family's heritage and our passion. You may want a simple headstone or gravestone–something to mark the place with a name and dates inscribed on it. Or we can create something totally unique that will make people stop and admire its creativity and artistry. It's up to you. Either way, we'll work with you till you are happy with the result. See some of our cemetery monuments below to inspire you to create your own monument with the help of our award-winning memorial designers.
A memorial is a gift that will last forever and will be viewed by family members and friends for generations to come. Let us help you with a memorial that is appropriate, personal and affordable.
Sours: https://www.schlitzbergers.com/flat-headstones-single-grave-markers/
Similar news:
.
75
76
77
78
79